HOW TO SUPPORT YOUR MENTAL HEALTH AT WOODSIDE
May is National Mental Health Awareness Month. At Woodside we strive to not only support your physical wellness journey but also provide you with the tools and amenities you need to support your emotional and mental health as well. This month we will show you all the ways you can use Woodside to help support your mental health.
WHAT IS MENTAL HEALTH?
Mental health includes not only your mental but also your emotional and physical wellbeing. It affects how we think, feel and act on a day-to-day basis. It also determines how we cope with stress, relate to others and can impact how we make decisions. Our mental health changes and morphs as we grow older but remains an important aspect for everyone to focus on from adolescence to adulthood. Some of us will experience mental health issues in life that impact our mood, thinking and behavior. These can be caused by stress, genetics, brain chemistry, family history or life experiences like trauma.
WHAT IS STRESS?
One of the biggest factors that impact our mental health is stress. We all experience stress in our day-to-day life and it can look and feel different for everyone. When we experience a stressor, our body immediately goes into an increased state of alertness – our muscles tense, our heart rate and breathing increases and our immune system is activated. This high state of alertness is often referred to as "fight or flight mode" and helps protect us from dangerous or unexpected situations. For some,the body is able to come back down on its own to its natural state. For others, they might experience little stressors throughout our day that trigger their bodies fight or flight response repeatedly thus, staying in this increased active state. When our body stays in this state for prolonged periods of time it can have adverse effects that contribute to your overall mental, physical, and emotional health like trouble focusing or sleeping or feelings of anxiety and depression.
HOW DO I KNOW I AM STRESSED?
Everyone experiences and reacts to stress differently. For some you might feel anxious, afraid, or depressed. For others you might feel angry, frustrated or irritable. If the stress is long-lasting, you may notice your sleep and memory are affected, your eating habits change, or you feel less inclined to exercise which are all important factors to help combat stress.
HOW DO I COMBAT STRESS?
Start by evaluating how your body is dealing with stress. Are you feeling tired, fatigued or irritable? Are you not eating well, not sleeping well and/or experiencing pain from tense muscles? Once you can start to understand how your body is holding onto stress, you can start to create a plan to combat it. Some of the best ways to deal with stress are: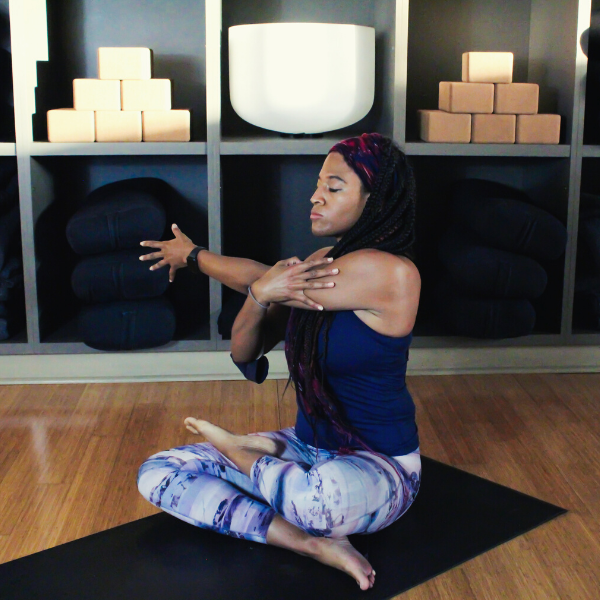 You can also learn more about supporting your mental health and overall wellness at Woodside by clicking on the links or photos below.
PERSONAL TRAINING 
At Woodside, we get out what you put in. That's why we source the best, purest ingredients possible. Each month the Woodside Personal Training and Food + Drink departments team up to bring our members an exclusive Grab 'n Go snack box packed with benefits that can help boost your energy and mood which help support your mental health. Click on the photo or link below to learn more.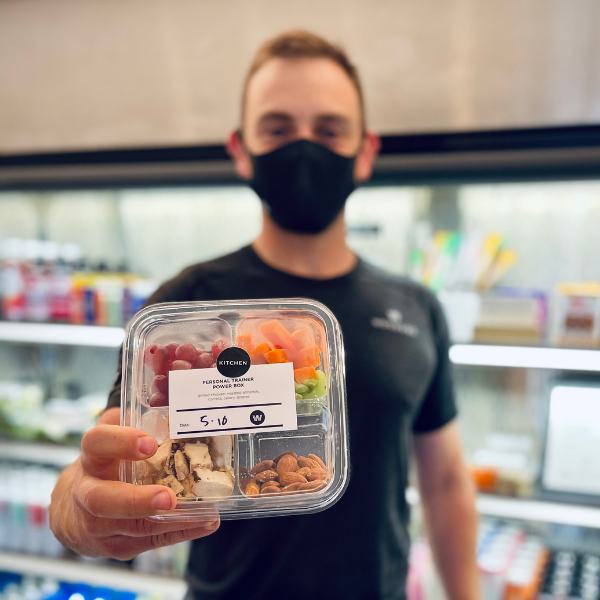 TIPS FROM A TRAINER | PERSONAL TRAINING POWER BOX
Looking for a healthy snack with purpose? We have made the perfect snack box for you. We talked with Woodside Training Manager, Simon Stanberg, to learn about some of his favorite snacks that keep him fueled and feeling good throughout the day. You can pick up this custom snack box in the Earthbar Grab n' Go the entire month of May. 
Learn more about his box and the benefits you can receive here. 
THE SPA AT WOODSIDE
From learning how to gua sha to better understanding essential oils and the benefits they carry — there are many ways you can use the spa to support your mental health. Click on the photos or the links below to learn more about each topic.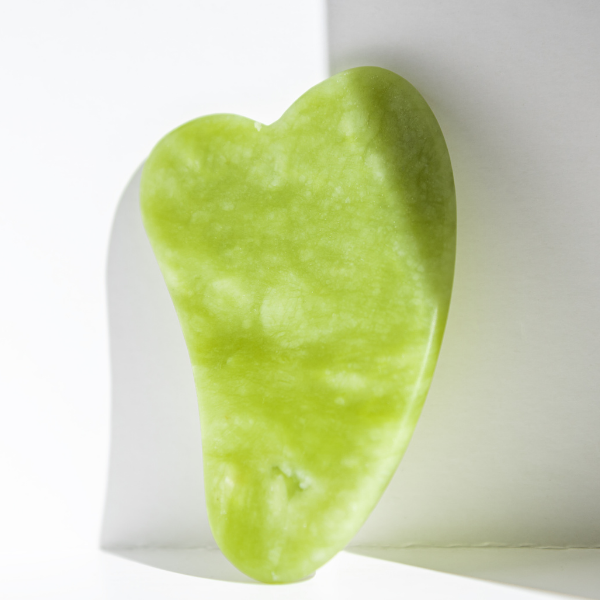 RELIEVE TENSION + STRESS WITH GUA SHA
Some of the most common places we carry stress in the body are our heads, jaws, neck and shoulders. Storing stress in these parts of our body can lead to a number of health issues that can impact our mental health.
Learn four gua sha moves to relieve stress and tension here.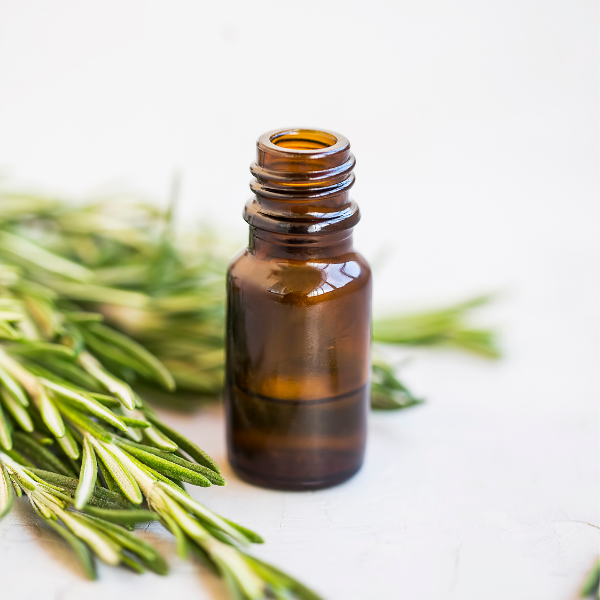 THE BENEFITS OF AROMATHERAPY
Aromatherapy is an all-natural alternative medicine that uses essential oils for therapeutic benefit and can help melt away stress and anxiety, boost your mood and help you get a better night's sleep.
Learn more about the benefits of aromatherapy, here.
TENNIS
Playing Tennis at Woodside is more than hitting a ball back and forth across the net. This community is built around passionate people that are consistently pushing themselves to learn, connect and grow while having a lot of fun along the way. This month, we share a few of the many benefits regularly playing Tennis and being apart of the community can have on your mental health. Click on the photo or link below to learn more.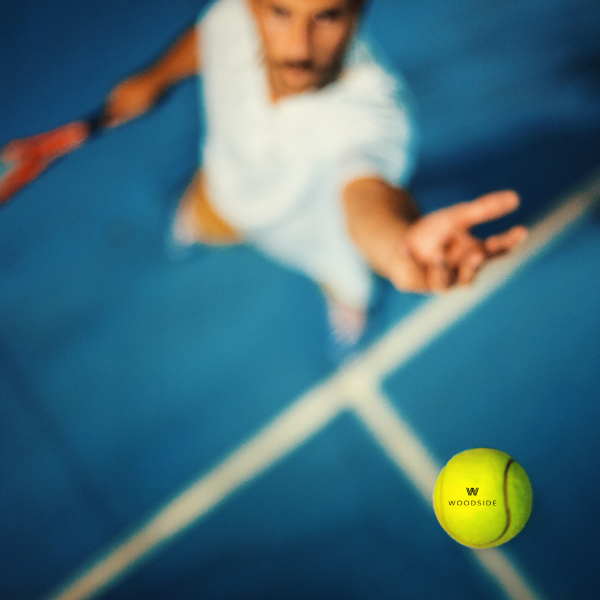 3 WAYS TENNIS CAN BOOST YOUR MENTAL HEALTH
Tennis is a great way to stay active and has numerous benefits on the body such as improved muscle tone, strength and flexibility but did you know tennis is also one of the best physical activities that also stimulates your mind?
Read more here. 
Yoga and Meditation are two of the best ways to get started on your mindfulness journey. Woodside is proud to offer 26 yoga classes a week spanning multiple levels and categories to accommodate all experience levels and style and schedule preferences as well as multiple meditation classes a week included with every membership. Click on the photo or link below to learn more about meditation and how it can impact your mental health. 
ALL ABOUT MEDITATION
Meditation is a great way to become more aware of your mind body connection to help navigate through some of life's challenges and uncertainties. With a better understanding of how your body reacts to some of life's common stressors you can then, with practice, start to change the way in which you react to them when confronted with those stressors in your daily life.
Click here to learn more.
Click on the photos or links below to learn about more ways to support your mental health at Woodside.