Fitness for the whole person
Through the doors of Woodside is a thriving community of members from all walks of life who are brought together by the desire to be better than they were before. For some it may mean a HIIT or cycling class, or healing sore muscles in the spa, sauna or cold plunge. Others may enjoy the quiet ambiance of the lounge, sipping on a hot cup of tea or recovering from a workout with post-nutrition from the Earthbar.
Whatever your goals are, and whoever you want to be, we provide the tools and resources for you to have it ALL – and to be the best, healthiest and happiest version of yourself.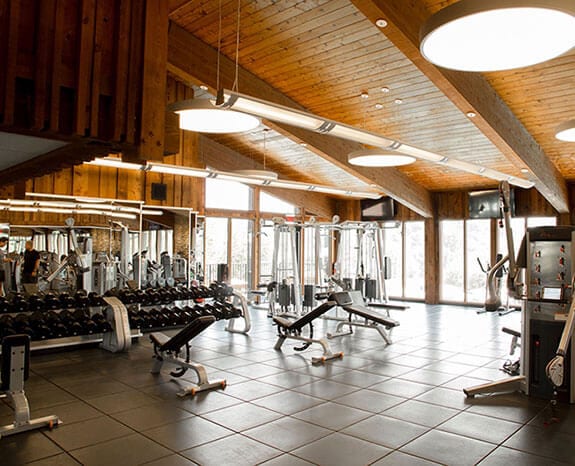 Fitness Floors
Modern and inspiring fitness spaces and industry-leading cardio and weight-lifting machines to facilitate any workout. Pair your fitness device with smart cardio equipment including LifeFitness treadmills, Octane Fitness and Arctrainer ellipitcals, Stairmasters, skillmills and TRUE bikes, or take advantage of open spaces for free-weight and body-weight exercises.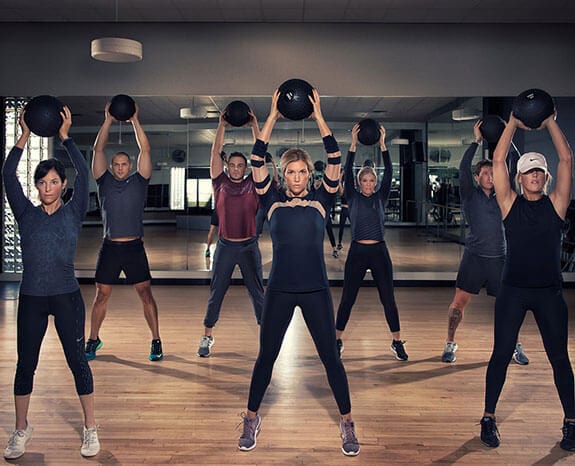 Group Fitness
With over 120 classes, Woodside's Group Fitness line-up caters to any schedule or fitness preference, seven days a week, featuring industry-leading styles and techniques from Kansas City's most popular instructors.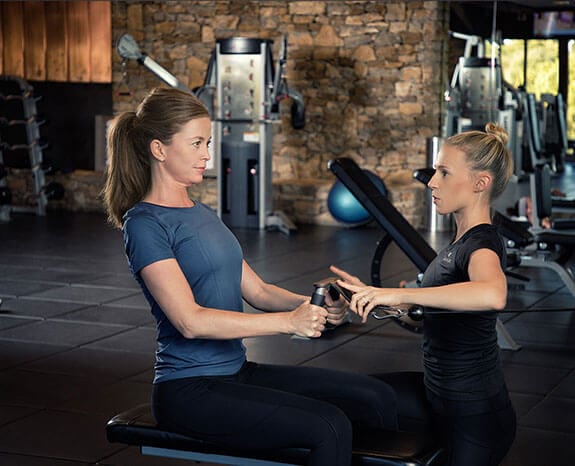 Personal Training
Find out what's holding you back and start working out right with the Woodside Ortho-Kinetics® Assessment program. Our certified trainers use corrective exercises and specialized techniques to address limitations and other challenges that inhibit optimal performance. It isn't one set program; it's whatever you need it to be for your body and your fitness goals.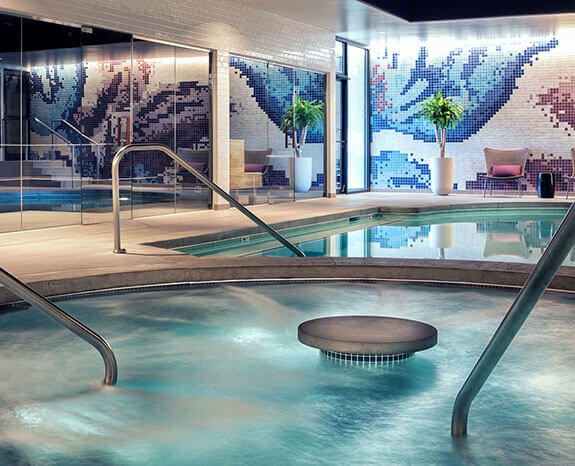 Spa
The Spa at Woodside allows you to heal, soothe sore muscles, release tension and muscle tightness, relax and unwind. We are a full-service Kansas City Day Spa with treatments spanning massage therapy, facials and skin care and body treatments, no membership required.
Explore Kansas City's premier health club, with unrivaled amenities, in a modern and inspiring environment.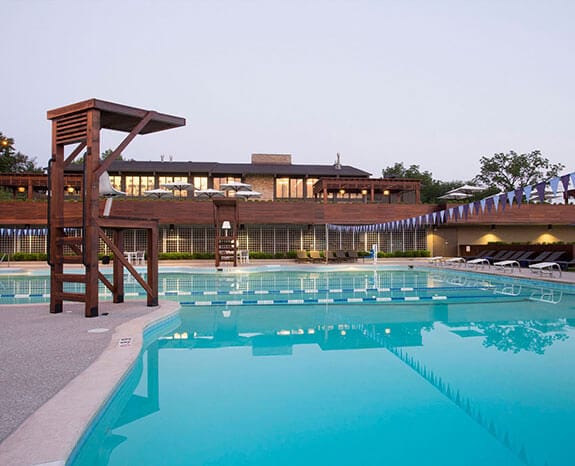 Main Pool
With a full schedule of social events, adult-only and family-friendly pools, full food and drink service, weekend concierge, and live music throughout the week, Woodside is the perfect place to spend summer in Kansas City.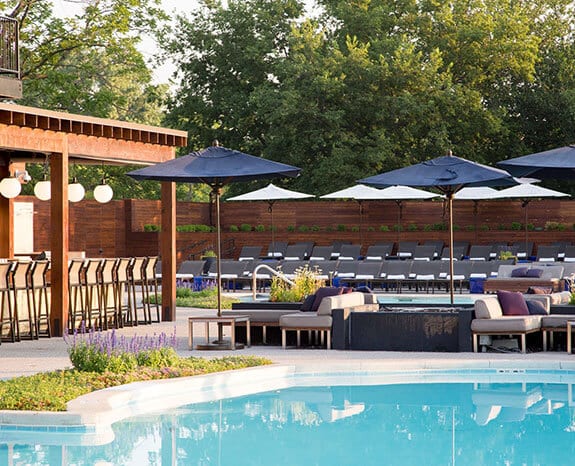 Adult Only Pool
Enjoy exclusive poolside amenities at our 21+ only pools including a poolside concierge, a fresh poolside menu with chair-side service and full pool bar, weekly entertainment including live music and DJs with social events all season long. Woodside's Adult Pools offer an oasis for your hard-earned relaxation needs and a social scene to match.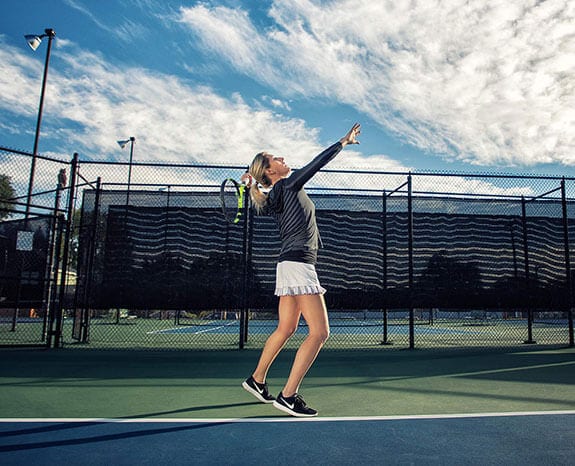 Tennis
From beginners to seasoned competitive players, Woodside tennis has something for everyone. Our play-to-learn concept is the fastest way to go from learning the game of tennis to playing matches. Men's and Women's Doubles clinics strengthen techniques for competitive play, and Cardio Tennis focuses on the fitness side of the game.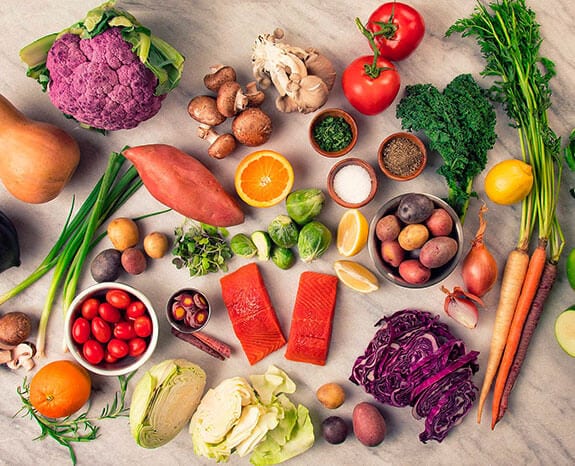 Food + Drink
Seasonal menus and locally-sourced ingredients keep things fresh while our pre-and post-workout nutrition from the Earthbar keeps your body fueled. Woodside is home to an executive chef with a rotating menu of delicious meal offerings and a stocked grab 'n go cooler for nutrition on the go.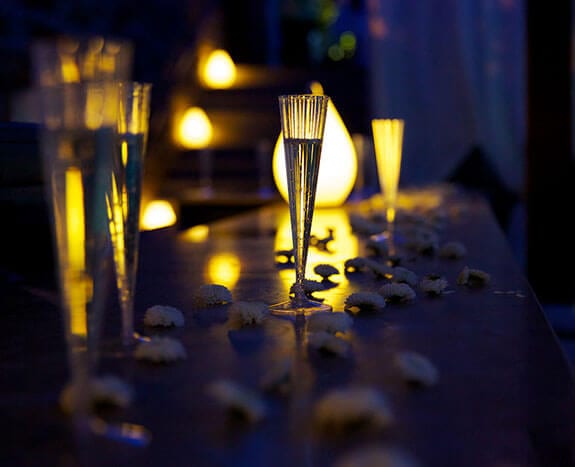 Events
As a community of health and wellness-driven individuals, Woodside provides the space and resources to stay up-to-date with today's wellness trends, as well as a like-minded community to connect with. From year-round bootcamps, tennis mixers and meditation retreats, to educational forums and poolside parties, there's always something going on at the club.
Are you ready to discover everything the Woodside lifestyle can offer to your health and wellness journey?