THOMSON TAYLOR, II
MASSAGE THERAPIST, LMT
Thomson graduated from Heritage College in 2003 with an AOS in Massage Therapy. With more than 10 years of experience, Thomson has gained knowledge in a variety of techniques while his relaxed and professional manner effortlessly put his clients at ease, providing a tranquil atmosphere for his clients.
Philosophy: The body is psychologically programmed to be nurtured when it comes in contact with the world. My philosophy is to reconnect with that.
Mind/Body Balance: I feel that taking care of the body coincides with restoring the mind, therefore I partake in yoga, marital arts, extracurricular sports, weekly exercises and healthy eating. When focusing on the mind itself, I spend my time reading anything that educates me on the human body; including oriental medicine, acupuncture, martial arts, anatomy, psychology and nutrition. I also enjoy daily meditation and prayer to exercise the soul.
Favorite Treatment: The treatment that truly captures my passion the most is Prenatal. I was raised by a single mother and was surrounded by such strong women, which instilled into me the value of a woman especially through pregnancy. Mothers are overworked and under stress through the way the body changes through their pregnancy. I feel it is my duty yet privilege to care for a mother knowing that their focus and priority is not for themselves.
Jason Campbell
MASSAGE THERAPIST, LMT
Jason first discovered the benefits of massage as a bicycle racer in 1986. A transplanted Californian, He Graduated from the Massage Therapy Training Institute in Kansas City in 2008 and has been working as a full time therapist since then. Jason brings an eclectic  mix of technique to the massage table. His focus is on a holistic approach to stress relief and injury management.
Jason creates a serene and therapeutic environment to help his clients achieve wellness through relaxation and targeted therapy.
Mind/Body Balance: I believe in the adage, "Healthy body, healthy mind," and my day is not complete without activities that support both. I enjoy strength training, mobility work, cardio, martial arts  and meditation
As a husband and father of two, my family is the most important aspect of my life, so I prioritize that above everything else. 
Favorite Treatment: I really enjoy variety in my services. So, whichever technique or modality brings my clients the most benefit is my favorite.
Every massage I give is customized and adapted to my clients' needs – whether that's deep tissue, Swedish, trigger point, stretching, or a combination of several – I love helping my clients enjoy healthier, pain-free lives. 
Daniel Andre
MASSAGE THERAPIST, LMT
Daniel completed his training in 2012 at Pinnacle Career Institute. He specializes in deep tissue, deep pressure, Swedish massage, sport massage, reflexology and cranial sacral massage. Daniel's mission is to promote self-healing for mind and body and to give a healthy alternative to pain medication through massage.
Philosophy: Massage to me is about treating the smallest problem/pain quicker, before people reach for the pills. Having the knowledge to help people in need of healing and relaxation is great!
Mind/Body Balance: In my spare time I like to work out, run, walk, learn something new, bend some rules and spend time with my kids. To keep my head clear I also get massages and boxing, I really like to push my body and get my blood flowing to work the toxins out.
Favorite Treatment: Deep tissue, Swedish massage, sport massage, cranial sacral, reflexology and stretching. I really like doing it all at once during the massage.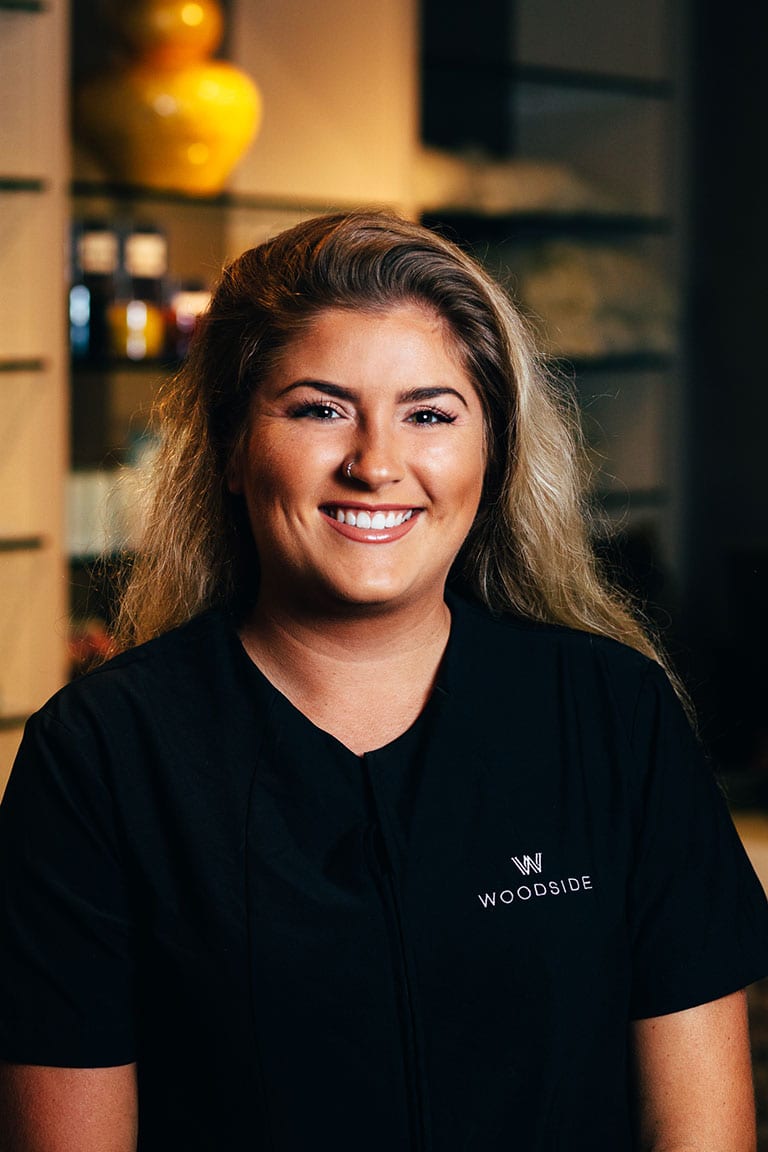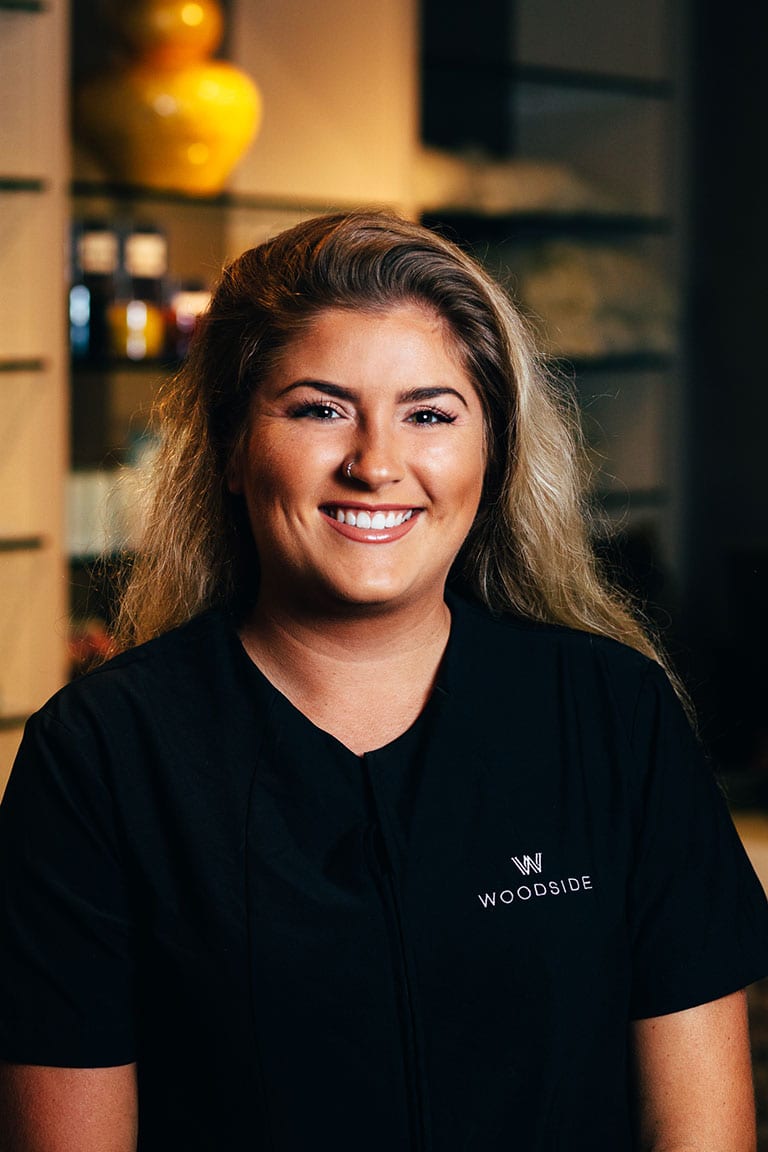 SYDNIE KISTLER
MASSAGE THERAPIST, LMT
Sydnie attended Pinnacle Career Institute in South Kansas City and has been practicing for over a year now. She started at a franchise but has enjoyed her time at Woodside as it has given her the time and space to get to know her clients. Sydnie specializes in a multiple of types of massage but additionally is certified in cupping therapy and can assist in lymphatic draining.
Philosophy: I believe that people can truly benefit from massage therapy. Being able to understand and get to know my clients and their needs is extremely important to me. That way I can find the best way in which to cater to what their body's and minds need on an individual basis.
Mind/Body Balance: Seeing results from the work we do as massage therapists is so rewarding because not only does is help aid the body, but with that comes healing of the mind. You know that unexplainable feeling of zen you have when leaving the massage room? That isn't just because of your relaxed body — it is also due to the release of endorphins in your mind and the recycling of uplifting energy in your spirit. It's a beautiful thing and I feel so blessed to be able to partake in helping people shed that metaphorical heavy weight they've been lugging around.
Favorite Treatment: My absolute favorite technique is the cupping therapy. This technique is specifically beneficial to promoting healthy blood flow, loosening muscles without the pressure that comes with deep tissue massage, it sedates the nervous system and so much more! If you're not sure about it or have any questions about the therapy I would love to talk about it or even do a small demo to test and see if you like it!
MORGAN HANLEN
MASSAGE THERAPIST, LMT
Morgan trained at the Healing Arts Institute of Colorado in 2015 and has since earned an Associates Degree of Science. She takes a multifaceted approach of compassionate touch, intuitive health and evidence-based alternative medicine to achieve balance.
Philosophy: Everything is connected. Trusting our innate intuition naturally balances the body and mind.
Mind/Body Balance: My whole life's outlook is about body/mind balance! I enjoy Yin Yoga and the spa pools to relax. I also enjoy swimming to get my blood flowing..
Favorite Treatment: I love to use myofascial release style work in my massages. The long holds and compression allows the body to reconnect, resulting in relaxed muscles and more body awareness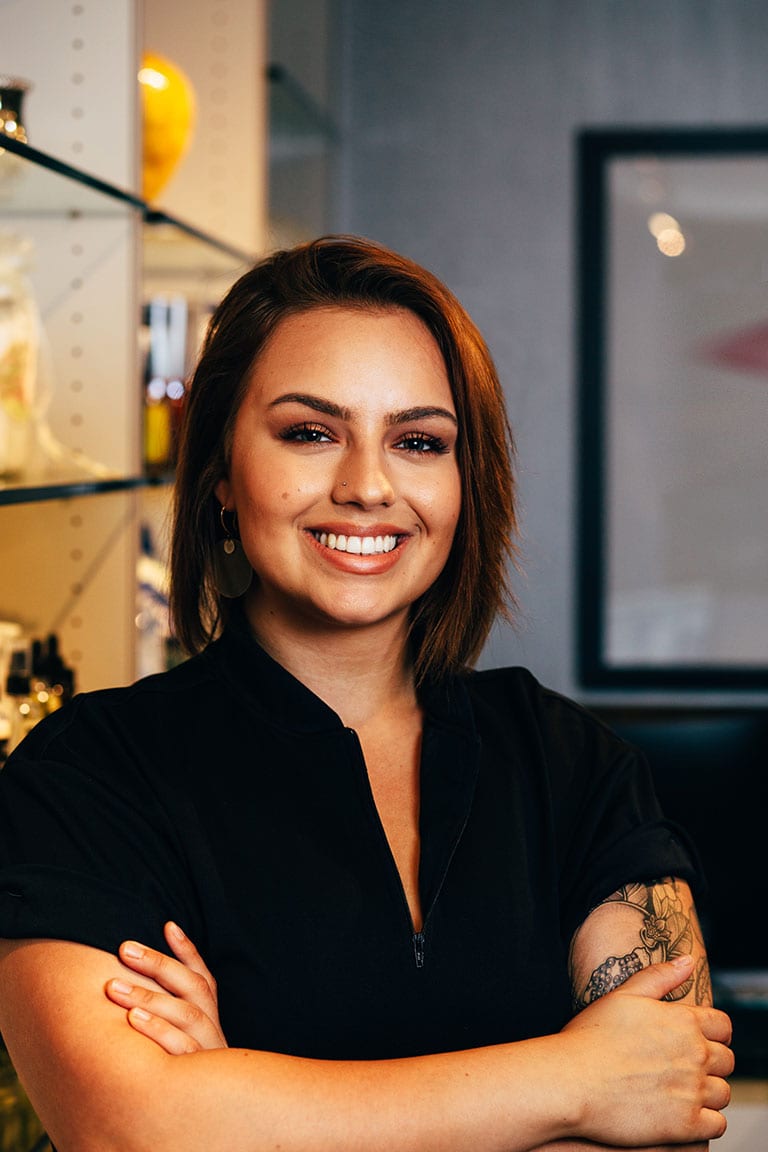 Trina Blake
LICENSED ESTHETICIAN
MASSAGE THERAPIST, LMT
Trina attended Entourage Institute of Beauty and Esthetics in Overland Park where received her Esthetics license in 2010. She believes that maintaining healthy skin, proper skin maintenance, coupled with detoxing, are essential to looking and feeling your best. Aside from facial treatments, she also specializes in body treatments, full body waxing and brow shaping.
Trina recognizes the importance of remaining current in her knowledge of skincare and attends the Dermal Institute Schools in various states.
Philosophy: A regular skin care routine needs to cover the three essential steps in skin care: Prevention, Correction and Protection to get the maximum anti-aging benefits. 30% of results come from the professional skin treatments, and 70% of results come from your home skin care routine.
Mind/Body Balance: I spend a lot of time outdoors, it's how I cleanse my mind. I love being at the lake-swimming, tubing, wake boarding. I camp every other weekend with my husband and daughter. I love being with my family. I take impeccable care of my skin at home- all out SkinCeuticals skin care regimen. I do body brushing overnight then follow with all the luxury body oils, which are available in The Spa.
Favorite Treatment: I love doing Alpha/Beta Peels with collagen masks. They give immediate and lasting results. The Peels resurface and refresh the skin while the collagen regenerates and hydrates the skin.
KRYSTAL FRANKLIN
LICENSED ESTHETICIAN
Krystal attended to the B Street College of Cosmetology in Lenexa, KS and received her esthetics license in 2011.Krystal is believes partnering with your skincare specialist is paramount in order to achieve and maintain healthy skin. In addition to skincare and facial waxing Krystal has a passion for beauty and is a certified lash extension stylist with Xtreme Lashes since 2012 and an expert makeup artist. With a rising interest in skincare and beauty Krystal attends regular industry training to stay current with skincare treatments and beauty trends.
Philosophy: Beauty begins with healthy skin.Healthy skin is optimized when you customize your skincare routine to the current needs of your skin. With many treatments and products to choose from it can be overwhelming to determine what is best for your skin. As your skincare expert, it is important for me to consult regularly with and guide you to the best combination of treatments and products to help you achieve and maintain that healthy skin glow!
Mind/Body Balance: I love to try new things with fitness to keep it fresh and challenge my mind to muscles to change and adapt to different techniques. My main source of balance comes from my family and the time I spend with them. I also like to treat my skin to the yummy rich antioxidant treatments from Skinceuticals. My favorite is the dynamic duo of CE Ferulic and Resveratrol.
Favorite Treatment: I love to rev up the skin with a stimulating peel in the spa, coupled with skin drenching Skinceuticals B5 Hydrating Gel to plump and hydrate your skin in your daily skincare regimen. Alternate that treatment with a luxurious body scrub to ensure a head to toe GLOW!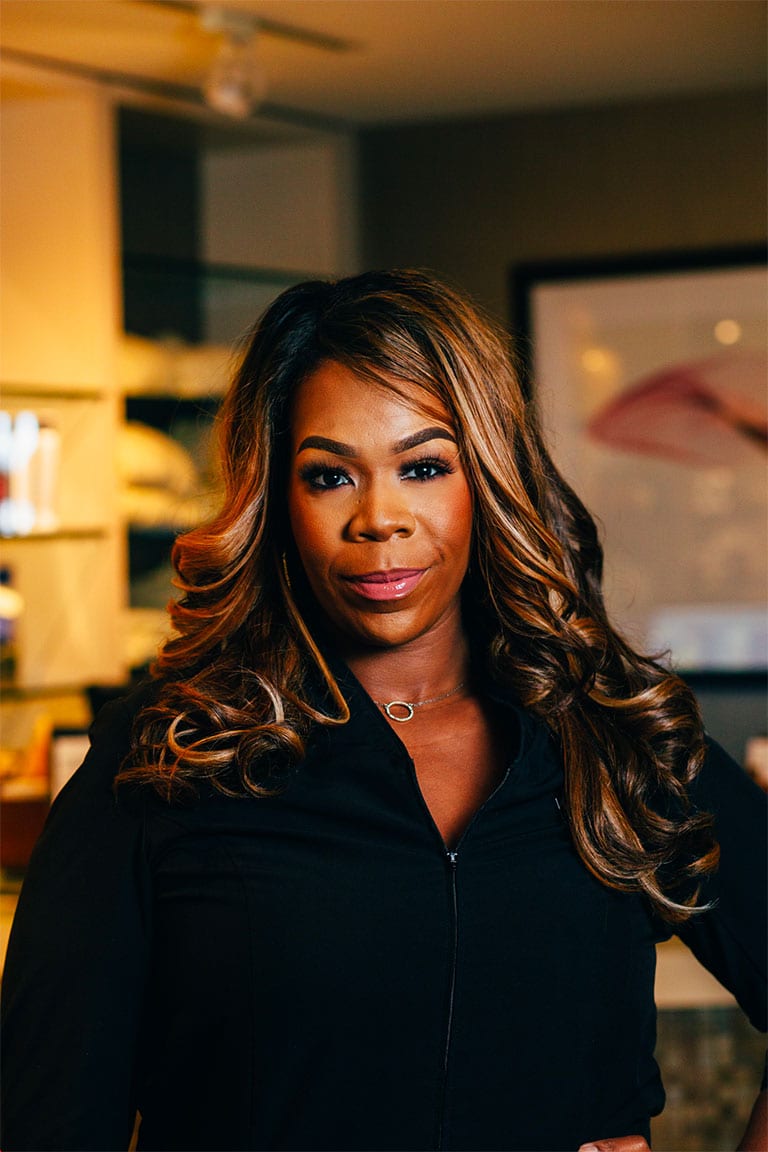 Spa Hours of Operation
MONDAY-THURSDAY
9am – 8pm
FRIDAY-SATURDAY
9am – 6pm
SUNDAY
9am – 4pm
SCHEDULE A VISIT: 913.831.0043