THE TOP 5 WOODSIDE AMENITIES TO CHECK OUT THIS SPRING
Spring is in the air and at long last, warm weather is on its way. For many people, that means it is time to finally get out of the house and shake off the winter blues, and visiting our gym near the plaza in Kansas City can be an excellent way to kickstart the season!
Whether you visit the spa or book a session with a personal trainer, Woodside has something for everyone! Keep reading to learn more about five of our favorite amenities you should give a try this spring.
THE SPA
Here at Woodside, our luxurious spa is a point of pride. Between our talented staff and our beautiful facilities, here are a few aspects of the spa that you can look forward to when you become a Woodside member:
BOOK A MASSAGE
Does the stress at work have your neck in a bind? Are you looking for the perfect way to unwind after a tough workout? Do you deserve a little treat for Mother's Day? Either way, you will want to book an appointment with one of our highly trained massage therapists today! We feature a variety of services, including our signature massage, a classic Swedish massage and even a hot stone massage. Amplify any of these services with great add-ons, such as CBD oil, reflexology, dry brushing and more. Top that off with our certified massage therapists and you are quite literally in good hands.
GET A FACIAL
If there is one part of our body that needs some TLC in the springtime, it's our skin! Think about it – our skin has just endured the grueling midwest winter, the harsh winds of March and April and soon, it will be faced with the scorching heat of summer. Give it the gift it deserves and book one of our facial services today. A recovery facial, a purifying facial, a signature facial – no matter what your needs are, our staff is here to help!
As a bonus, you can always get an eyebrow or facial wax as well. Opt for a brow or lash tint and say goodbye to mascara and brow pencils for good! Both options are great for bringing out your natural beauty.
INDOOR POOL
It might not be quite warm enough yet to hit the outdoor pools, but that doesn't mean you can't swim! Our beautiful spa facilities feature a heated pool perfect for wading and relaxing. Don't miss out on our expansive hot tub or our sauna and steam room, either! Because we believe that luxury exists in the details, be sure to dry off with one of our eucalyptus infused towels or kick back in our modern lounge furniture. Indulging in these are the perfect way to top off your trip to the spa.
GROUP FITNESS CLASSES
If you're ready to grab this new season by the horns, then it's time to sign up for one of our group fitness classes. With over a hundred different course offerings available each week, you are guaranteed to find something you love! Find a little peace and zen by signing up for one of our yoga classes. Or feel confident as ever at the beach this summer after undergoing our high intensity boot camp.
No matter which class you choose, you are going to be joining a group fitness course led by a highly qualified and energetic instructor. This is also a great way to socialize and meet new people, helping you to surround yourself with other wellness-minded individuals. To get started, check out the monthly schedule for the whole breadth of our offerings!
THE KITCHEN
Our gym near the plaza in Kansas City isn't just a gym – far from it. Here at Woodside, we understand that wellness is something that encompasses every part of a person, and that includes putting the right food in your body. That is why our Kitchen has a menu that is specifically designed to amplify the best seasonal products available. Each ingredient has to adhere to our six standards of quality, meaning that you are getting only the best, locally sourced products available. So whether it be for a quick snack or to enjoy a full meal and drinks while out with friends, a visit to The Kitchen is a must this spring.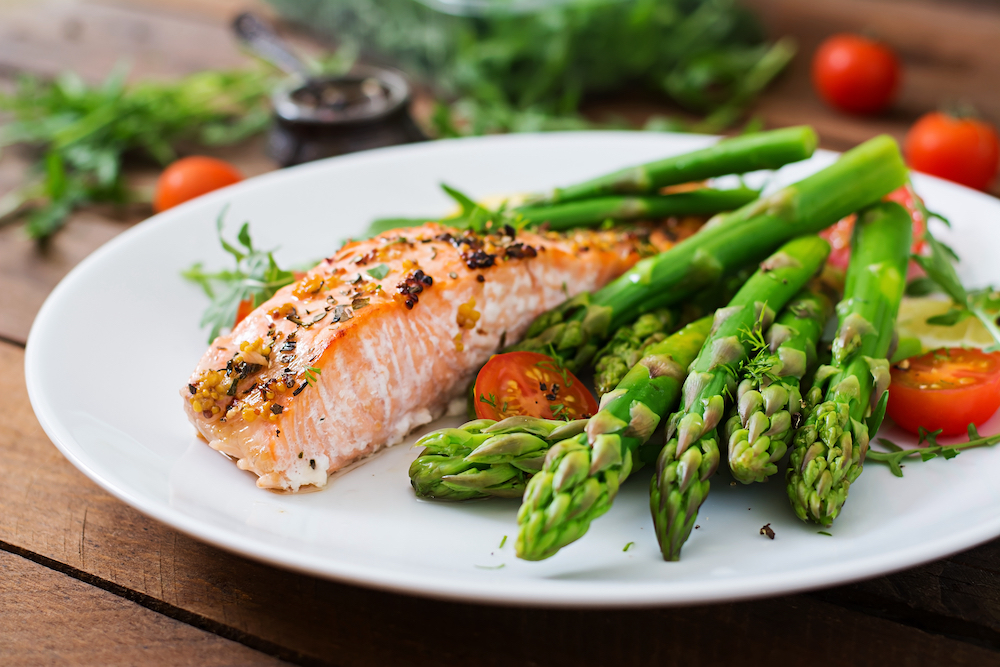 PERSONAL TRAINING
Are you wanting to step up your fitness routine? Would you benefit from an accountability partner while you workout? Could you use a little more close instruction about various lifts or exercises? If you answered yes to any of these questions, then it might be time to utilize a personal trainer.
Our personal training staff is highly educated and have years of experience helping clients achieve their fitness goals. Every single body is different and unique, and our team is ready to create a wellness program tailored to your needs. With guidance, accountability and encouragement, they want to help elevate you to your very best self.
WOODSIDE EVENTS
Connecting and socializing with others is something many of us are looking forward to on the heels of the COVID-19 pandemic. Many people are excited to spend time together in person and attend events such as cookouts, parties and concerts. Here at Woodside, we love hosting events! From retreats to poolside socials to happy hour and so much more, we provide our members ample opportunity to make friends and spend time with the people they care about.
One event you certainly don't want to miss is our Midsummer celebration! Woodside's 50th anniversary is here, and we want to make it a party to remember! Featuring live music, top-notch event design and gorgeous visual art, you will be able to truly experience the best that Woodside has to offer. Of course, no event is complete without delicious small bites and signature cocktails made right here on location.
JOIN TODAY!
Interested in becoming a member? Then it's time to join today and begin experiencing the full spectrum of wellness. Going to the gym isn't just about hopping on the elliptical, lifting a few weights and then going home. Allow Woodside to give you something outside of the ordinary! After all, you deserve more than the standard run of the treadmill experience.
Contact us today to learn more about Woodside or head over to our website to sign up for your membership. We are so excited to see you around the club!