ADD VARIETY TO YOUR ROUTINE WITH A WOODSIDE GROUP FITNESS CLASS
They say that variety is the spice of life, and it's certainly true when it comes to fitness as well. Doing the same routine day in and day out can not only dramatically affect your results, it can have a serious impact on staying motivated to keep coming to the gym. Even if you love your routine, it can undoubtedly become stale over time. 
If you've hit that point where you feel like your trip to the gym has gotten boring and you're in need of something new, it might be time to check out a group fitness class. For those that have never participated in group fitness before, and might be a bit hesitant to jump right in, know that it comes with a huge host of benefits! 
We have over a hundred class offerings each week, so no matter what your fitness level or skill is, or what area you are wanting to target, we know we have the perfect group for you. Keep reading to find out more about why Woodside is a stand out leader when it comes to group fitness in Kansas City.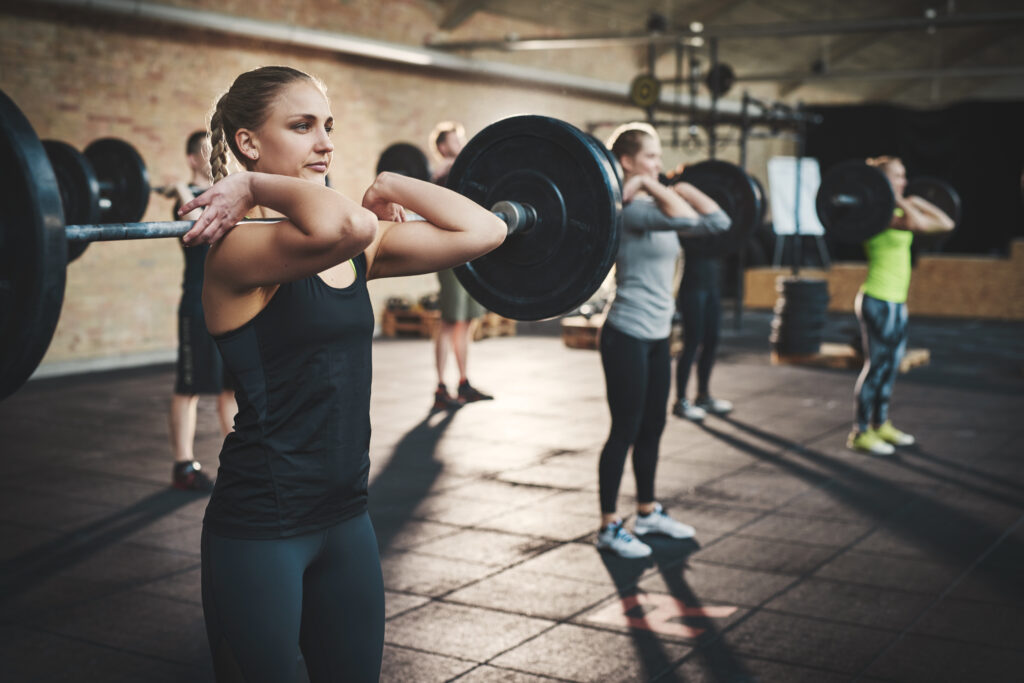 CARDIO
In the past, you may have heard the words 'boot camp' thrown around. Well, our cardio fitness class redefines those words, bringing a new outlook for those wanting to achieve better conditioning. 
This high-intensity course is scientifically-driven to help jump-start fat burn and build lean muscle, regardless of which athletic or fitness level you are. Featuring a fast-paced playlist meant to pump you up, you'll blaze through the supercharged workouts and leave the class feeling like you could take on the world.
STRENGTH
For those that are wanting to build up muscle and increase their overall strength, you have to try one of our strength training classes. Meant to help you develop a firm, tight body and a solid core, this class combines traditional strength training and body resistance. Led by one of our highly trained instructors, you'll start seeing results in no time.
INDOOR CYCLING
One of our most popular classes is our indoor cycling course. This results-driven program features a dedicated cycling studio and music meant to get your adrenaline pumping and your body moving. Choose between performance or rhythm riding; either way, transformation is guaranteed! You're going to love the Woodside Ride.
YOGA
Slow things down with a little yoga. For centuries, yoga has been used to help bring balance to the body and mind, as well as improve flexibility and blood pressure. Dating all the way back to ancient Asia, this practice has withstood the test of time – and for good reason.
Here at Woodside, we actually feature a wide range of yoga classes, reaching from beginners all the way up to seasoned professionals. No matter where along that spectrum you land, you are sure to find the right fit for you.
LEVEL I: If you're just starting out, be sure to check out Level I yoga so that way you can learn some basic moves, such as crow pose. 
LEVEL II: Work your way up to L2 and learn an array of new poses, as well as how to optimize your breathing to focus on stamina and alignment. 
LEVEL III: Once you're ready to tackle a new challenge, join the highly-experienced L3 class. This course will navigate through more advanced poses, such as scorpion or firefly.
We also have even more classes, such as yoga basics for beginners who want to explore in a more slow-paced and encouraging environment. Also, for those who want to focus on various breathing techniques, be sure to check out our Hatha or Vinyasa yoga. 
PILATES
Pilates is hardly a passing fad – it's a well-rounded, full-body fitness experience that is designed to build core strength and create long, lean muscles. Define, strengthen and stretch using the foundation of principles set in place by Joseph Pilates. Our renown instructors are there to guide and keep you feeling motivated while enjoying a fun and energetic group setting.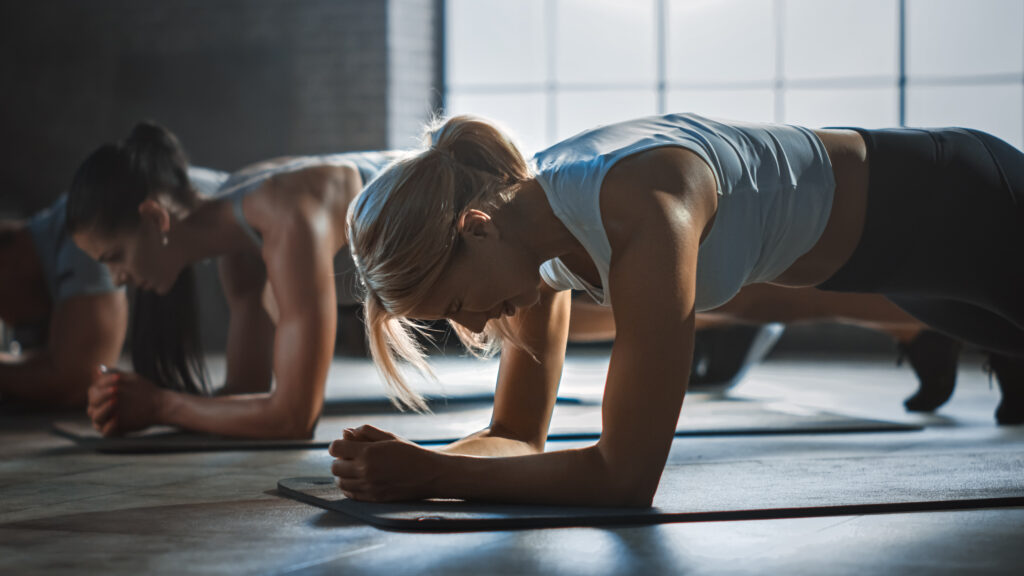 SIGNATURE SERIES
Our signature series classes aren't cookie-cutter, run-of-the-treadmill courses that you will find at any old gym. No, they are specially designed with our Woodside members in mind, and geared toward the needs and requests of the people who pass through our doors each and every day.
The latest science and coaching techniques work in tandem to bring out the best group fitness classes in Kansas City. Spearheaded by our best coaches, you can find a workout that is best for you, choosing between cardio, strength, stretch or recovery. Check out a few of our favorites!
BEST BUTT NOW: For those of all fitness levels, come earn the peach emoji to go with your next Instagram post. 45 minutes of focusing on only your core, back and behind, you're bound to not only break a sweat with a bit of cardio, but will be sure to kill it in your favorite leggings this fall.
MODERNE BARRE: This class pairs well with Pilates, as it pulls many of the techniques used by Joseph Pilates. Focusing on tightening your core and building balance, the goal of this class is to improve your overall fitness and flexibility. If you are someone who has struggled with poor posture in the past, or you are worried about the development of osteoporosis, this is the perfect course for you.
SHOCK + SHRED: As intense as it sounds, Shock + Shred is 30 minutes of a fast-paced boot camp style workout and includes the use of dumb bells, kettle bells and slam balls to help kick start your metabolism and shred fat. This is an intermediate to advanced course that is the optimal choice for those who are wanting to break the mold of their fitness routine.
ACTIVE AGE SERIES: For our more senior members, we offer a myriad of choices for those looking to stay fit and have fun. Come hang out with your friends and socialize while you enjoy aerobics, strength building or even aqua classes in one of our state-of-the-art pools. After all, you're never too old to stay active and healthy!