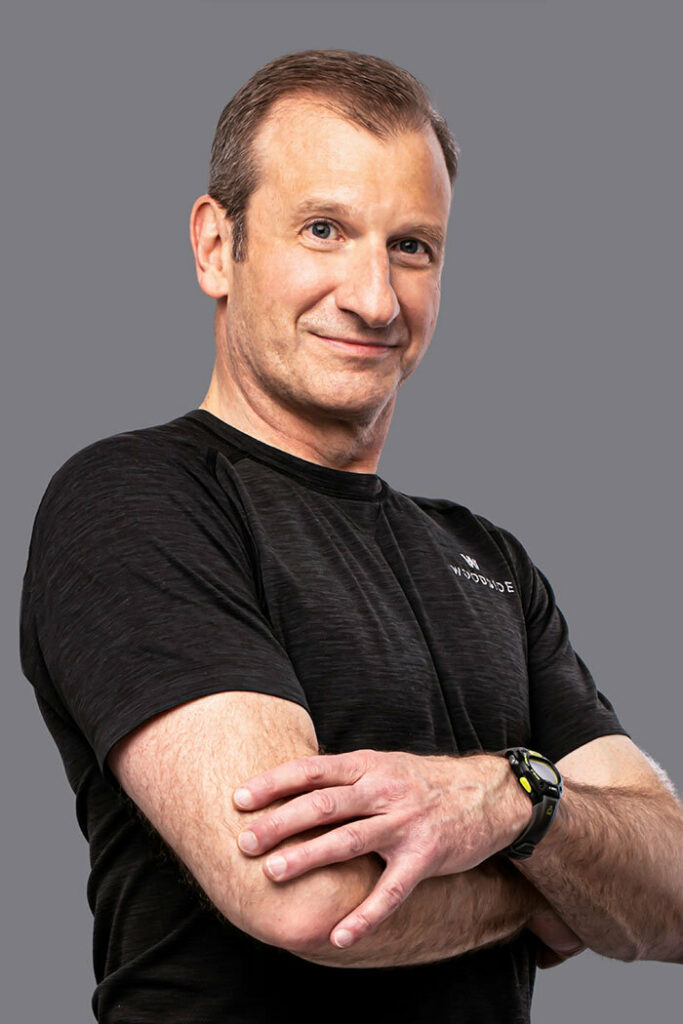 It's important, as a trainer, to meet my clients where they currently are, and from there we work to build a strong foundation and then drive toward their personal goals. Overcoming obstacles is what we do as human beings, having guidance and inspiration along the way is integral to our success.
My job is so rewarding, because I get to do such important work with such interesting people, both my clients and my coworkers hold my fascination. It's the best.
In my personal time I enjoy maintaining strong relationships with my kids, playing guitar and investing in my own personal conditioning.
Ortho-Kinetics Specialist Trainer, NASM Certified Personal Trainer, PN1 Precision Nutrition Certified
Worked in fitness industry since 2010
Tom has been my personal trainer for the last seven years.  He has helped me to set, work toward and attain a number of fitness goals. He's patient, communicates clearly and knows exactly how to tailor a fitness program to a client's needs. On a number of occasions, Tom has given me very specific exercises to help me return to strength following an injury or illness. I feel stronger and healthier now at 60 than I did in my 40s or early 50s and attribute much of this to Tom's expertise and guidance.
– JOZACH M.
I very happily share a review of my personal training experience working with Tom DeZutter. I joined Woodside about a year ago and realized that I was out of shape and intimidated by the excellent Woodside equipment. From the beginning, Tom has actively asked my goals, concerns, body tweaks. Based on what I share, Tom adjusts and builds onto my training plans to meet goals safely and effectively. My original goal was to feel comfortable with the equipment and to understand what workouts would most meet my goals. I then came to realize the importance of body placement and form to properly and safely work out. Tom has been instrumental in the progress I have made. I have learned so much from Tom.
Tom is so skilled at what he does.  He is supportive and motivating.  My experience is that he created workouts specifically for me. I am sure he will be an excellent Trainer for a person of any age, but I have appreciated his approach and method. I am in my late fifties. I highly recommend Tom to help anyone meet their health goals.  His is as good for the soul as he is for the body.
– MARY FRANCES H.