PERSONAL TRAINER
PILATES TRAINER
YOGA TEACHER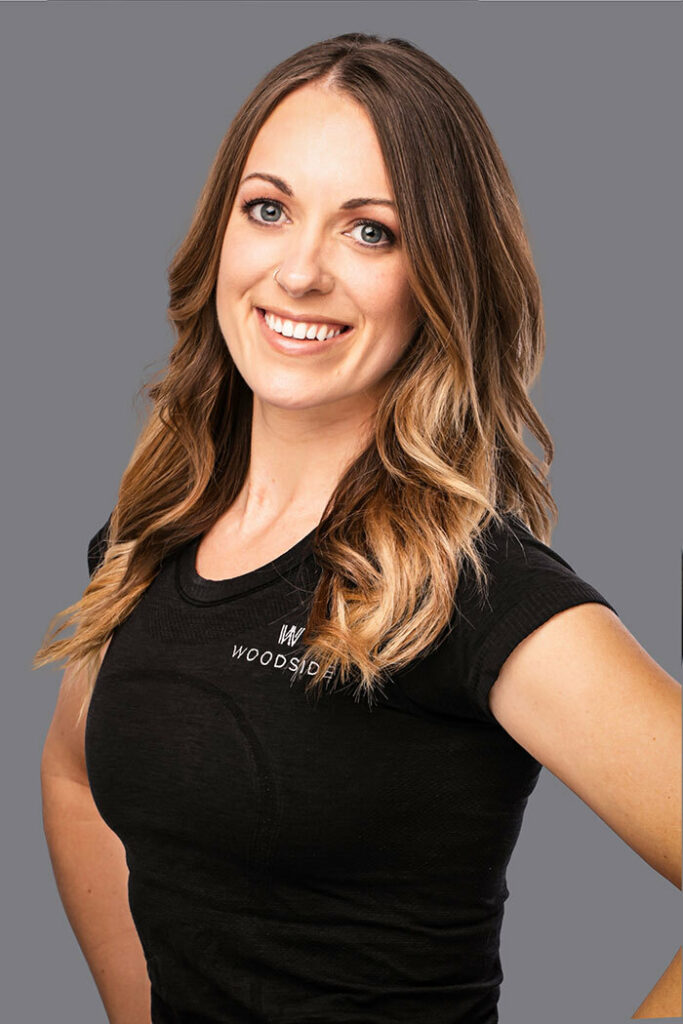 My passion for training comes from the desire to make a positive difference in someone's life. I not only get to build lasting relationships with my clients, but I get to help them transform their bodies, increase their self-confidence and create an environment where they can learn to love themselves inside and out.
It's true that every body is different! So, depending on a person's age, fitness level and what their goals are, my job is to customize every session to fit. With my clients, usually the main focus is on weight loss, strength training, conditioning, increasing flexibility and improving balance.
My personal hobbies include yoga, being outside with my dog and traveling to new and faraway places.
Ortho-Kinetics Specialist Trainer, NASM Certified Personal Trainer, Pilates Reformer Level 1, Yoga Alliance 200-hour yoga instructor
10 years in the yoga community, 4 years in the fitness industry
Taylor's expertise and communication skills are amazing. She stays in tune with where I'm at physically and personalizes each workout for me. I have been able to continue to do the sports I love by having consistent workouts with her. I look forward to it each time!
– DAVID S.
I've worked with Taylor on Tuesday mornings now for a while. It's honestly something I look forward to every week. I've never been a huge gym person, but Taylor has helped break down those walls and helped me become more confident while working out. She has pushed me to challenge myself more with workouts and activities. She always has a positive attitude and great energy. I also really appreciate that she genuinely cares about her clients and their wellness goals. She listens to YOUR goals and creates an environment that is custom to you. I'm so grateful I have Taylor in my corner and for helping me with my wellness!
– LIZ B.
I am in my late 60s and have trained with Taylor for over 3 years. In that time, I'm stronger and in my best shape since my 40s. With her mantra of "strengthen your core," Taylor has greatly improved my quality of life. My back, shoulder and elbow pain…all gone! Taylor is creative and inspirational, and she brings a personal and motivational approach to my overall wellness with an ever-expanding toolbox of exercises!
– MARK M.
I am a 66-year-old woman, and I am in the best all-around shape of my life. This is due in large part to my Woodside Trainer, Taylor. We have worked together for over four years now, and I continue to be inspired by her versatility, her deep knowledge of the motion and working of the human body, her creativity and her ability to deeply listen and observe what is going on each and every day we work out together!  She is totally present and cares deeply about my quality of movement and my ability to do everything I want to be able to do outside the walls of Woodside. I now live with a full range of motion I could only dream about before we began working together.
– JAN M.