TRAINING MANAGER
PILATES INSTRUCTOR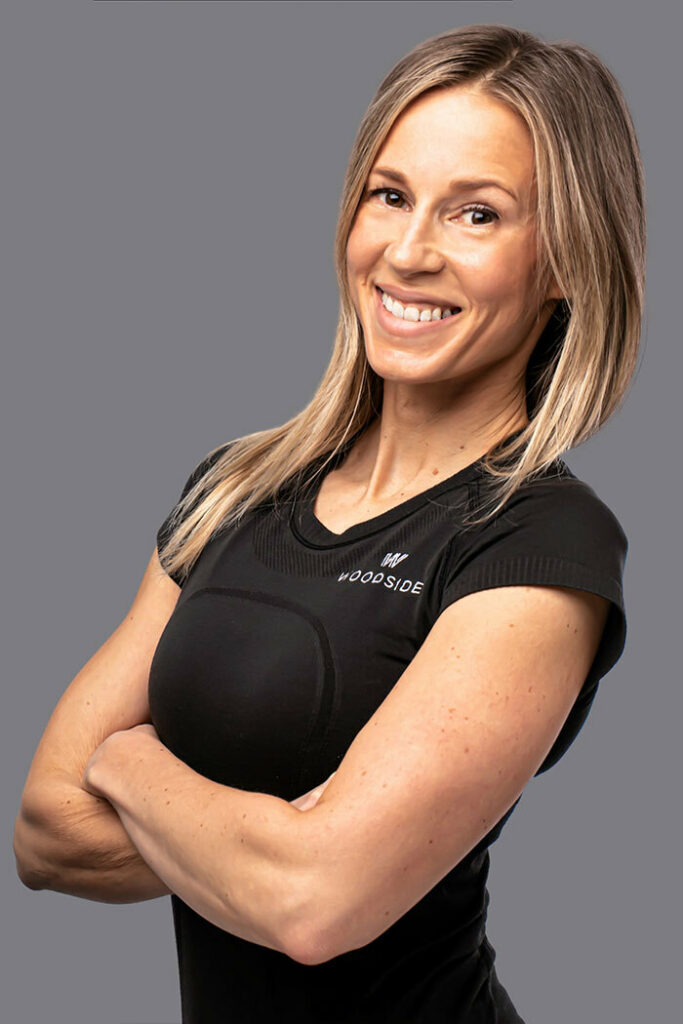 I find that a "whole" approach to fitness is a sustainable way for my clients to reach their goals. Developing fitness isn't limited to the gym – it starts in your mind, in the food you eat, and ends with a physical result that can go beyond what you imagined. I love witnessing people become the best version of themselves.
To decompress, I love walking my dog, listening to podcasts and going to dinner with friends. I'm always exploring new healthy recipes, although working hard deserves a little indulgence: red wine, chocolate, IPA's and Sp!n Pizza. When I'm not biking or rushing to a yoga class, my ideal Sunday is spend reading magazines with a cup of tea.
Ortho-Kinetics Specialist Trainer, Stott Pilates Mat and Pilates Reformer Level 1, American Council on Exercise Certified Personal Trainer
More than 20 years practicing yoga
I have had the pleasure of working with Kerstin for the past 5+ years. I am one of her "older" clients and she shows a great deal of patience while helping me stay in fairly good shape.  She has set up programs that I can use on my own as well as help in individual sessions. She has gone above and beyond assessing and working with my neck and hip pain. I know she will always have a smile on her face when we meet.
– SALLY C.
I've tried all the fad workouts for years. Nothing has changed my body like Personal Training with Kerstin. With Kerstin's expertise and guidance on form I've learned how to work out smarter. I've gained strength mentally and physically and I now crave this type of movement. This has been the ultimate self-care investment!
– SHELLE A.
What I thought might be a six-month exercise has turned into over two years of extremely beneficial training and improvement for me. I have without a doubt added years of quality living and activities to my lifestyle and singularly because of the efforts of my Trainer, Kerstin. Through careful listening and understanding she possess a skill set that has given me results and an understanding that will allow me to continue far in the future. I will continue as I find improvements weekly and would recommend to anyone who takes their physical health and activities seriously. I have met most of the professional staff, and would feel comfortable with any one of them, even though I would not change trainers!
– DAVE H.