Don't just sit on the sidelines, grab a bike, form a team, donate, rally, and fight for a cause close to home.

Year one saw sold-out teams, celebration, triumph, camaraderie and a force for good. All told, Woodside members, its corporate sponsors and folks from all over KC came together to fight, rally and ride. With their help, we were able to donate just under $30,000 to the University of Kansas Cancer Center. Imagine what can happen in 2020 with your help.
SAVE THE DATE
CYCLE FOR THE CURE will return to Woodside
on Sept 13, 2020!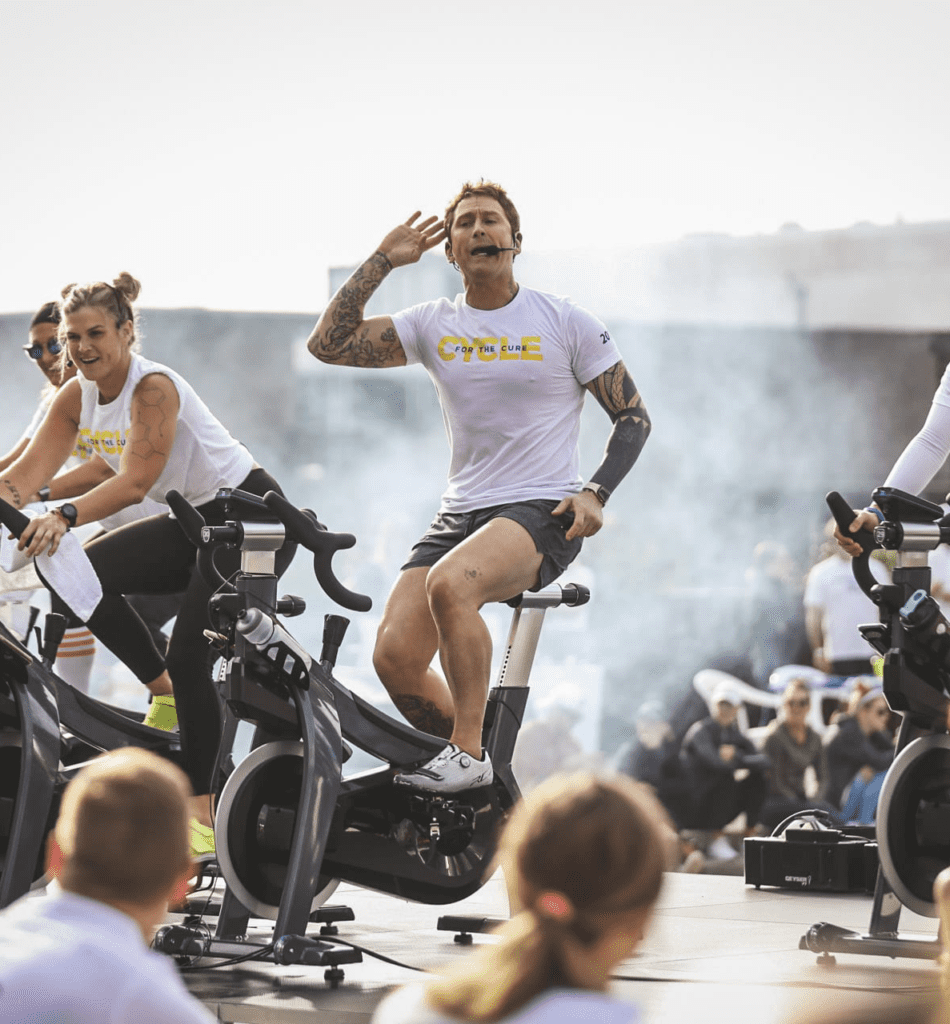 Cycle for the Cure 2020 Updates
Enter your email here and get updates on the event, sponsorships, donation opportunities and more, straight to your inbox.
Thank you to our sponsors who joined us in the first-ever Cycle for the Cure to fight cancer. To view the full sponsor list from year one, click here:
For questions regarding corporate sponsorships for 2020 or how to get involved, contact Woodside Events Manager
Annie Watkins