If you are considering a membership at a luxury health club, then chances are you have your mind set on a place not only to work out but also to recover, recharge, unwind and belong. Finding a KC wellness center that fits your needs may take a bit of a search, but it will be well worth the time you spend when you discover the true benefits offered.
Kansas City's premier fitness destination is Woodside: a daily retreat curated to serve the individual fitness and mental well-being of our members.
As you tour wellness centers in search of the one that will best fit your needs, make sure to plan your questions to avoid missing out on important resources you are looking for. Having preplanned questions will help you to stay focused while you take in the many amenities KC wellness centers have to offer. 
Questions to ask on your tours of luxury health clubs:
1. What are the hours you are open and when are you busiest?
You will want to know the gym's hours of operations to be certain they offer a variety of hours during times you are available to work out. It won't benefit you to join a Club that closes shortly after you are off work, for instance. 
In addition, you may want to verify what hours are busiest, especially in the gym and classes you may be most interested in, to ensure there are enough times for you to exercise regularly. A packed gym is a completely different workout experience than one where people are more spread out and comfortable. Be sure to tour during the time you would be most apt to want to workout.  
At Woodside we have extensive hours of operation, and we advertise even our holiday hours (we're open every holiday except Christmas) well in advance so members can plan their fitness routines around their other activities and obligations to stay fit year-round.
2. What about qualified personal trainers?
You need to know if the gym you are touring has one qualified trainer or several to meet the needs of its members. That makes a difference in the availability you will find if you desire one-on-one training. Ask about the training, the number of trainers and their availability.
At Woodside we have a team of full-time, health-oriented, fun-loving, professional and caring individuals who are fiercely devoted to making our clients' goals a reality. These dedicated trainers are ready to work hand-in-hand with you to uncover your unique strengths and weaknesses. Learn how to train smarter to become stronger, faster and fitter than you knew possible. 
You decide what your schedule will allow and book your training sessions accordingly, from once a month to five times a week. You'll receive custom programming tailored to your fitness level and goals, and have 24/7 access to your personal training programming and progress through the Trainerize app.
3. What types of group classes do you offer?
Group fitness classes can help break up the monotony of workouts, so it is important to see the variety of offerings included at any KC wellness center you are considering joining. Looking at the variety but also the frequency these are offered is a good idea because you will need them to fit into your schedule for any benefit.  
We offer a full and diverse selection of group classes 7 days a week from early morning through the evening to meet the busy schedules of our members at Woodside. Our fitness studio is home to our members' favorite group fitness classes, like BOX + HIIT, BEST BUTT NOW and BODYPUMP™. We have a Yoga Studio and a Cycle Studio as well. We pride ourselves on building bodies, confidence, relationships and communities through our group classes.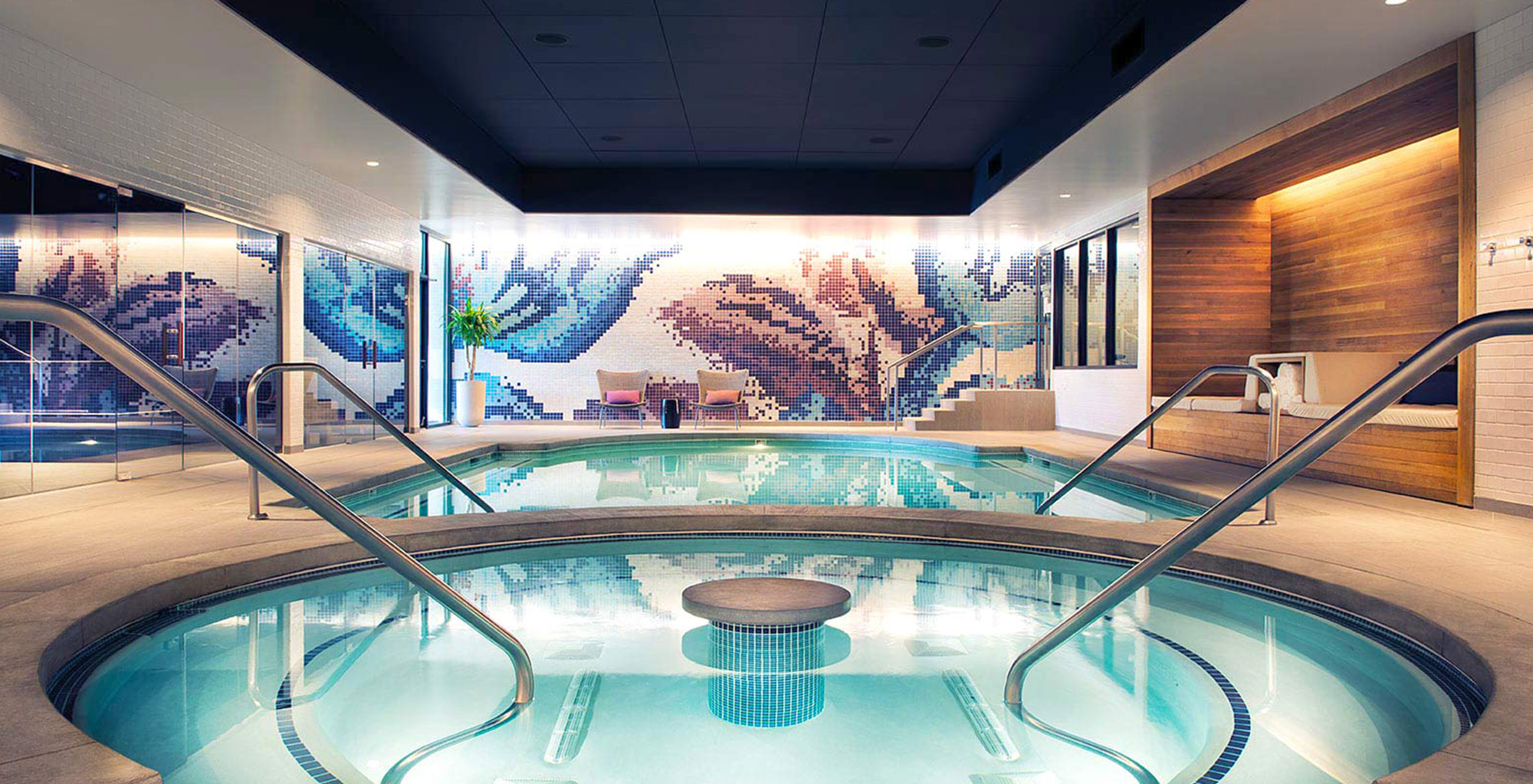 4. What other amenities do you offer your members? 
If you are considering a luxury wellness center, they probably offer more than just a gym. On your tour you should ask about the additional benefits for members. This may include perks such as spa facilities, a swimming pool, tennis courts or food offerings. There may be community areas where you can relax and visit with other members who you become friends with during your workouts. The options for a luxury gym and spa are endless. 
At Woodside we offer numerous amenities for our members to enjoy. These include tennis courts and lessons, including camps and teams, and swimming pools for both adults and families, with a swim team as well. 
We also have relaxing offerings like The Spa at Woodside that includes a variety of massage offerings, facials and skin care to allow you to heal, soothe sore muscles, release tension and muscle tightness, relax and unwind. The Spa operates under the principle that a strong connection between the body, mind and soul is vital to our overall health, and our therapists are devoted to encouraging a life of wellness – starting with the way you look and feel.
At Woodside we also offer several food options with The Kitchen, The Bar, The Pool Bar, Earthbar and Grab + Go to meet your needs and desires. All of our offerings are nutritious, quality, locally-sourced ingredients made utilizing our standards of quality. We take pride in serving our members the best, purest ingredients possible. 
The amenities you discover as you tour KC wellness centers will likely make the difference in the choice that is best for you, and what we offer at Woodside will always make us stand out as the premier fitness destination.
MAKE WOODSIDE YOUR CHOICE FOR FITNESS TODAY!
Let Woodside serve your individual fitness and mental well-being as you begin your health journey. It means access to a beautifully designed collection of studios, top-tier equipment and attentive staff and trainers. 
Schedule a tour of Woodside today to see the luxury, excitement and relaxation that awaits you with membership!