Technogym Live is the new digital user interface that empowers Excite consoles. In a fun and motivating way, it inspires people to embrace exercise and make it a part of their daily lives to achieve results. All the features are included with your membership to Woodside. Read more about all the features below. 
Train with a professional with Excite's personalized personal training at your fingertips to help you meet your health and fitness goals.
Choose your Technogym Session based on your personal goals and the virtual trainer will customize a plan for you as well as guide you through a one-on-one session, offering encouragement and suggesting the level of intensity, which you are free to follow or change. There are six Sessions to each goal-based training series.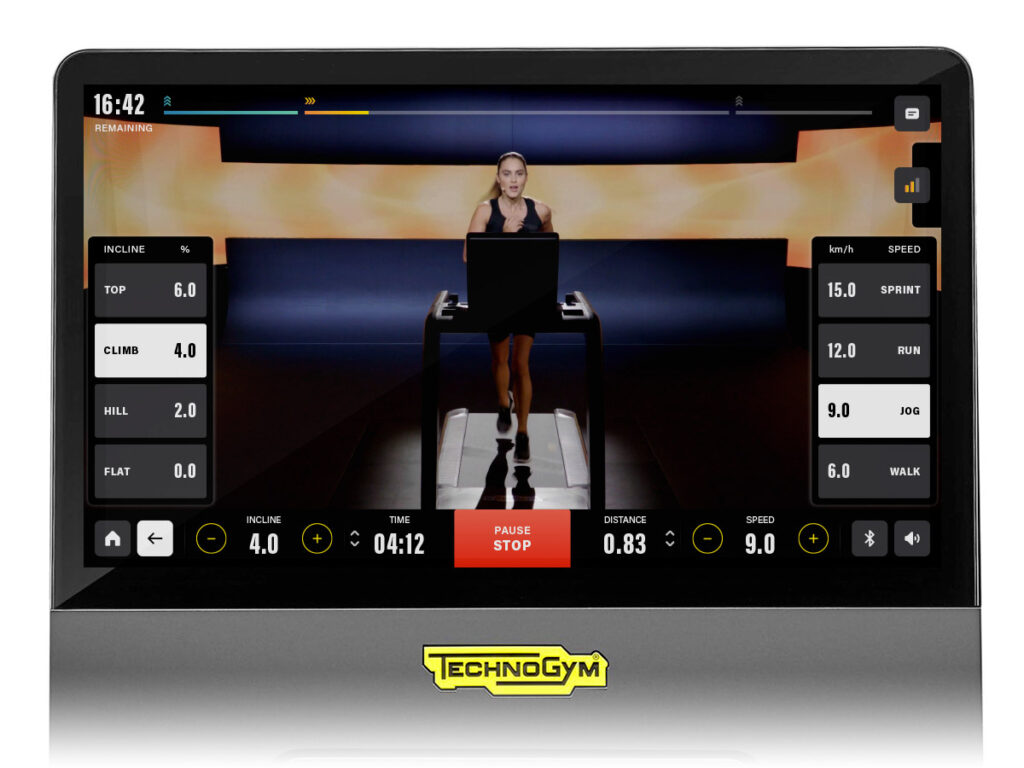 Achieve your full potential and access advanced HIIT style workouts accessible anytime to fit your schedule.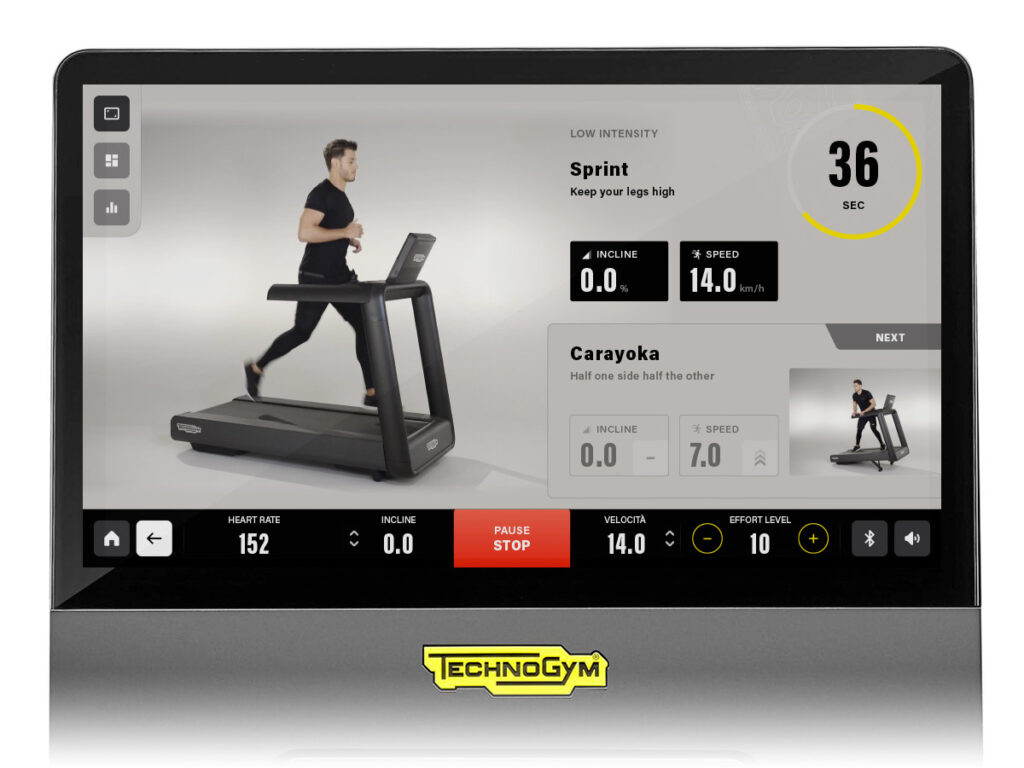 Each Routine contains a variety of movements and exercises, whose intensity is automatically set up by the equipment. You will receive step-by-step guidance either by video, if you are on the Routine-dedicated screen, or by pop-up messages, if you are enjoying entertainment content.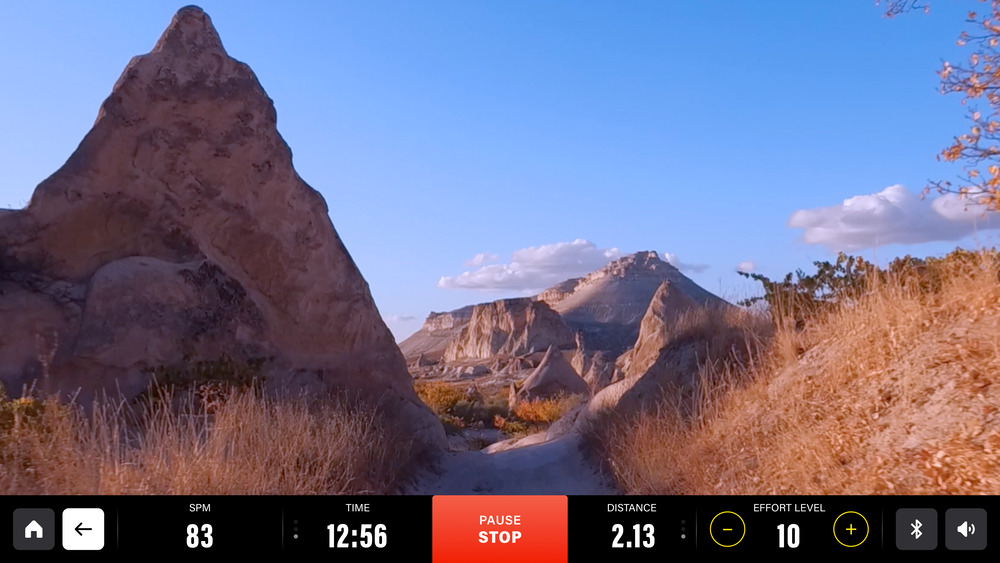 Step outside and virtually explore breathtaking scenic natural and urban landscapes while while working out.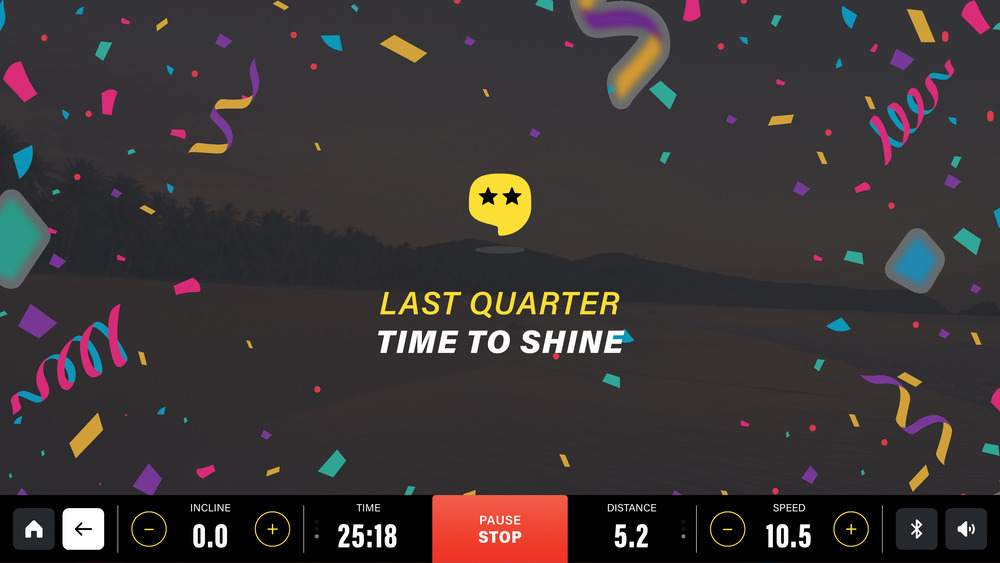 Technogym Coach will motivate and guide you so you get the most out of your exercise time with the power of artificial intelligence.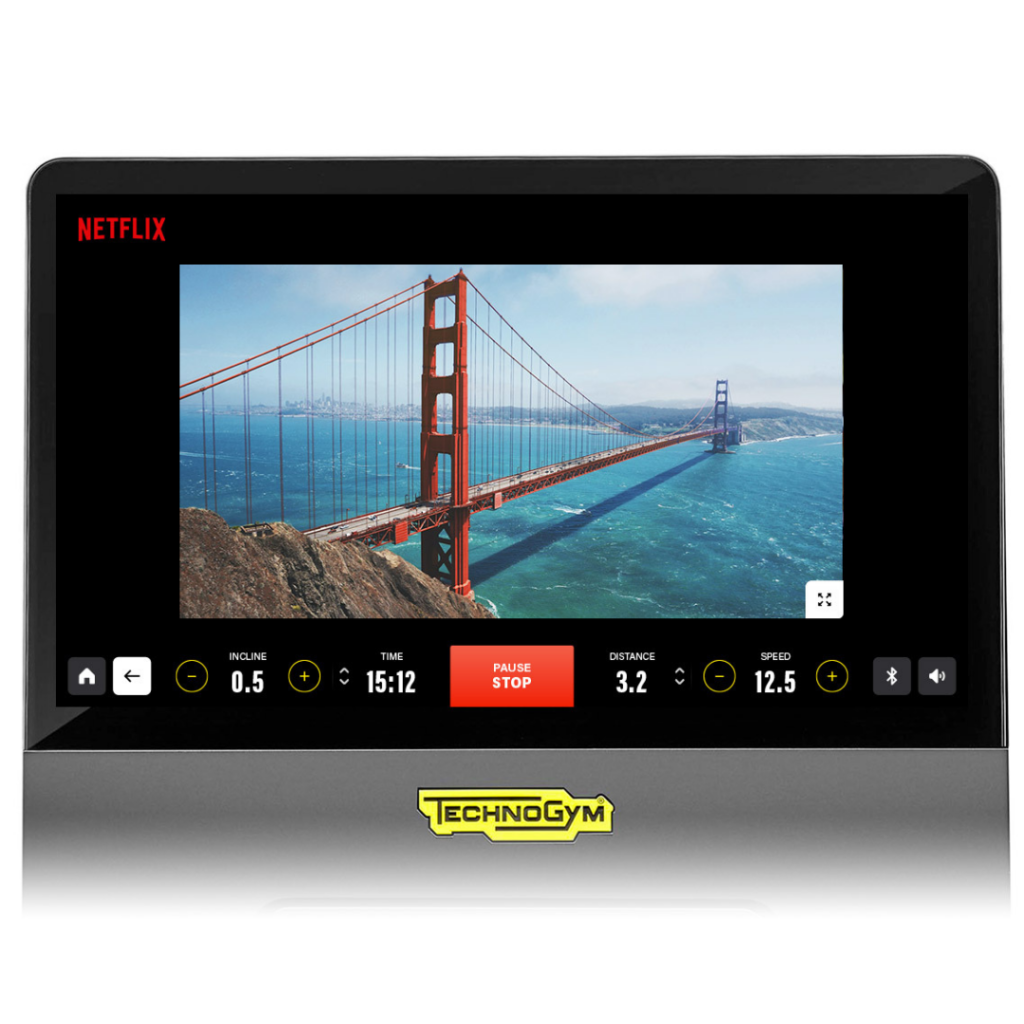 Make exercise more motivating with the widest range of entertainment just a touch away. Watch your favorite Netflix series in HD, workout to your go-to Spotify playlist or browse the most popular internet websites. Your workout will automatically pop up while you watch.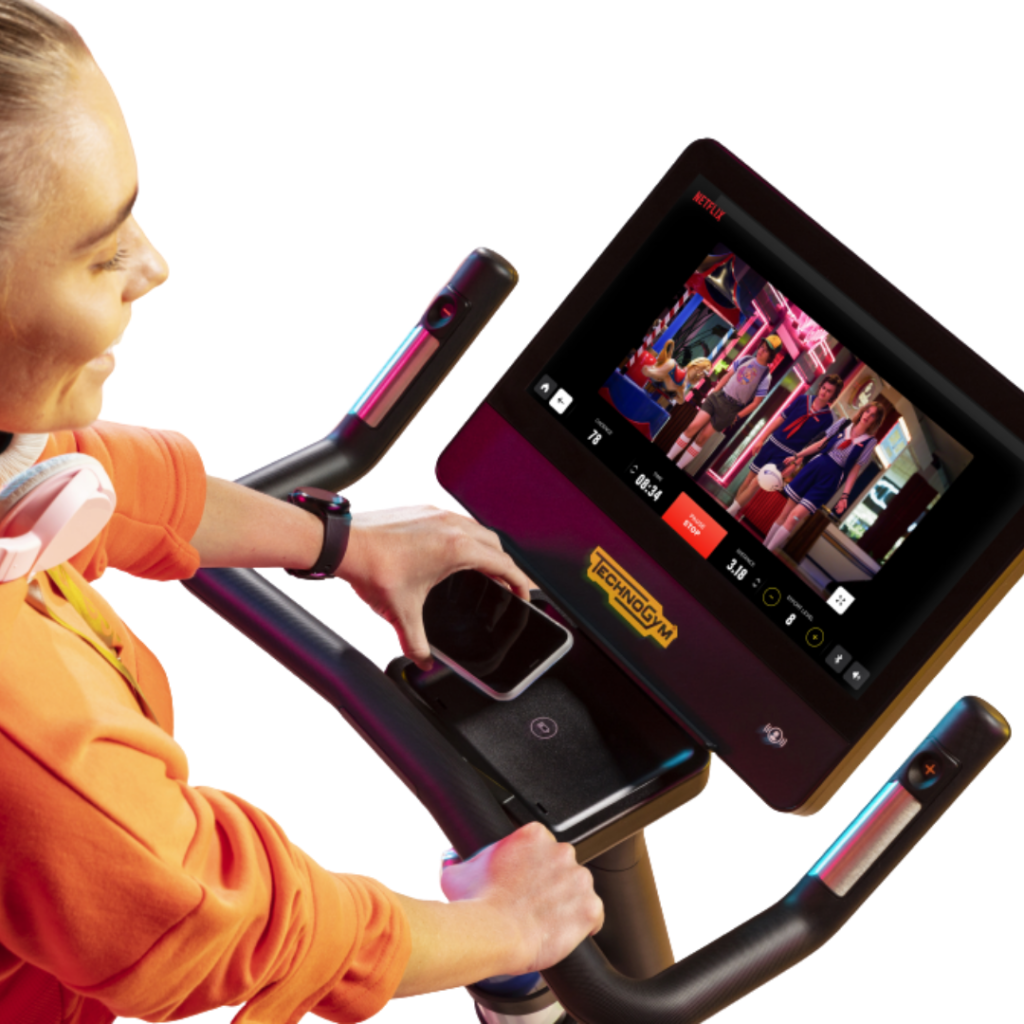 Login on the screen or tap your smartwatch with Mywellness app and  Technogym Coach will open your Personal Drawer with your favorite apps, suggested workouts and training stats.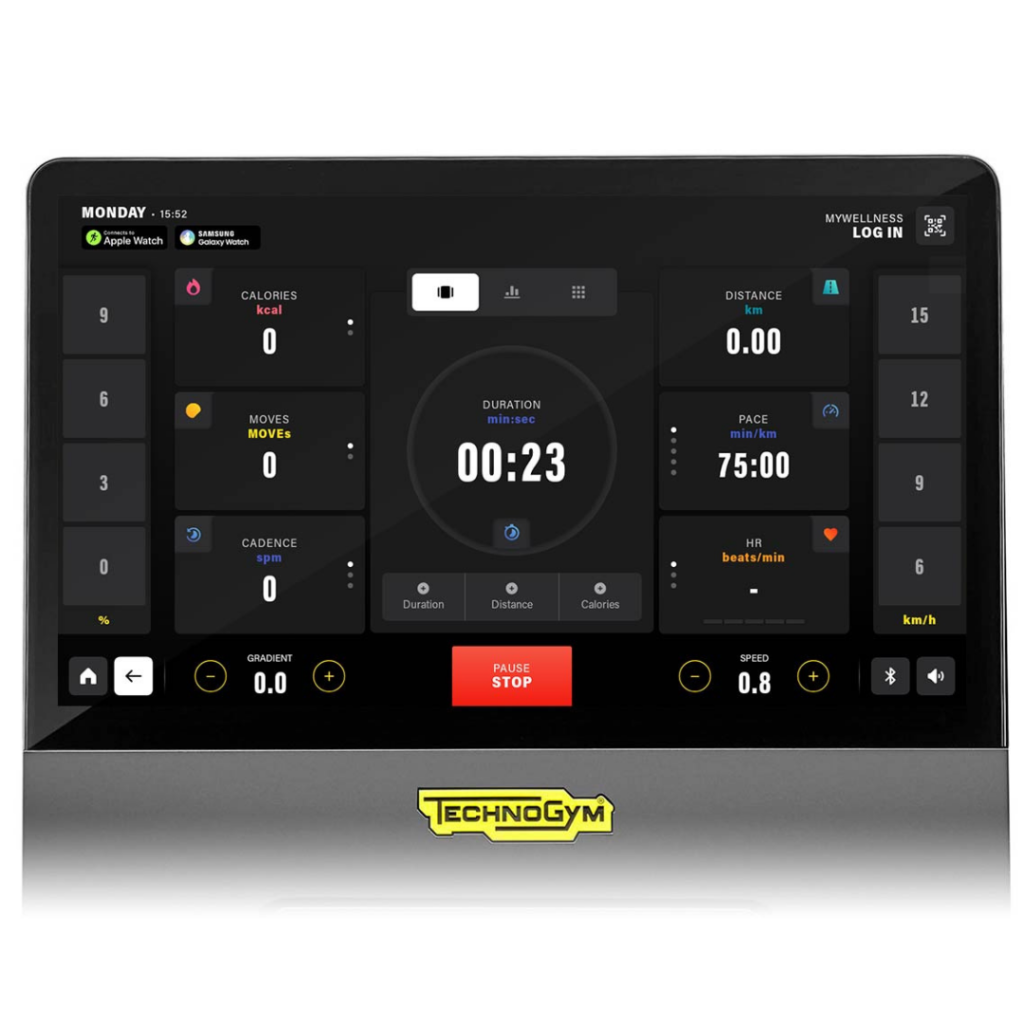 The completely redesigned dashboard keeps all your stats in one place: calories, distance, pace, heart rate and much more. 
Take advantage of even more features by creating an account and logging into your piece of cardio equipment to keep track of your training history, preferences and most-used entertainment.