Last week we shared ways in which you can start to combat a breakout while at home. This week, in an effort to help keep your skin happy and healthy we are sharing tips on how you can prevent further breakouts from happening while sheltering at home.
PREVENTING FURTHER BREAKOUTS
Once you have gotten your breakout under control, there are many ways you can start to combat another breakout from happening again. We offer some ways you can prevent breakouts and prepare your skin your for changing seasons.
Read Your Labels
Just like in foods, the ingredients used in skincare products can affect everyone a little differently. It is important to not only get to know the ingredients that work wonders for your skin, but also those that can irritate or upset it. When purchasing new sunscreen, skin-care products, makeup or even hair products, it is important to keep these tips in mind.
If you have oily skin, look for are products labeled as "non-comedogenic" (i.e. a skin-care product specially formulated to not clog pores) or non-acnegenic. Products with these labels can help narrow down your options as you begin to test out new products and understand what works well for your skin. There are many great products that don't carry these labels but if you are torn between two products, knowing these ingredients can help you narrow down your choices.
Avoid products with a heavy fragrances, artificial dyes, and oils with a high oleic content such as coconut oil. Instead, opt for products that are higher in linoleic content like rosehip or argan oil. While some products with scents and dyes can work for a wide range of skin types, they could also exacerbate current skin issues by causing more oil production or irritating your skin.
If you tried new products and are still struggling to acclimate, try keeping a skin journal noting which products (including the ingredients) you use and if you experience a breakout or irritation or if you see results. This process can help you narrow down which types of products or ingredients you should avoid. (Note: products with active ingredients such as retinol or exfoliating acids may initially cause breakouts as the accelerated cell turnover brings underlying issues to the upper layers. If you're using a new active and breaking out in the areas where you frequently do, this is most likely just the product dong it's job. Should you continue to have issues or want to make sure the product is working correctly, be sure to reach out to your esthetician or our Spa Management).
Try to Mitigate Stress
Stress can cause certain hormones in your body to kick into overdrive and increase oil production in your skin that can cause acne. Right now, it is more important than ever to try and mitigate stress. Learn more about combating stress and coping at home, here.
Moderate Your Diet and Stay Hydrated
Changes in your regular diet can exacerbate inflammation, leading to more issues with your skin. Try to stick to your normal diet or look for ways you can incorporate new healthier snack options throughout the day like frozen grapes or hummus. Additionally, staying hydrated is more important than ever. Not only will it help your skin but it will help keep your immune system strong. You can learn more about foods that support a healthy gut and immune system here.
Stick to a Skincare Routine That Works for You
With the transition of seasons, it is a great time to dive into the world of skincare and find what products work for you. Start small when trying a new product at the turn of the season such as swapping out a heavier moisturizer for the winter for a lighter one in the summer. If you're naturally oily, consider using serums and moisturizers with hyaluronic acid as it can add some extra hydration without making you too oily. If you're combination skin, or just need a little more moisture in certain areas, consider using a serum on your entire face while spot moisturizing to avoid your oily areas.
Whether your skincare routine is ten steps or three, just be sure it is something that works well for your unique needs.
We would love to hear more about your skincare journey or other issues you might be struggling with. Post or message us on social media and let us know how we can help while you are sheltering at home or share your skin transformation using #thespaatwoodside.
Recommended Products
Below are products that can be useful to helping prevent breakouts on your skincare journey. Currently, SkinCecuticals is offering Woodside members the opportunity to have products shipped directly to their doorstep. Click on any of the images below and you will be taken to their website to place your order. Just enter your auto-generated promo code when placing your order and you will recieve your favorite products at your door.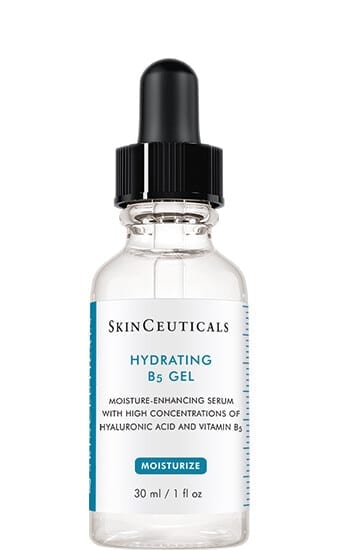 HYDRATING B5 GEL
An oil free hydrating serum replenishes moisture and restores radiance for a smoother complexion.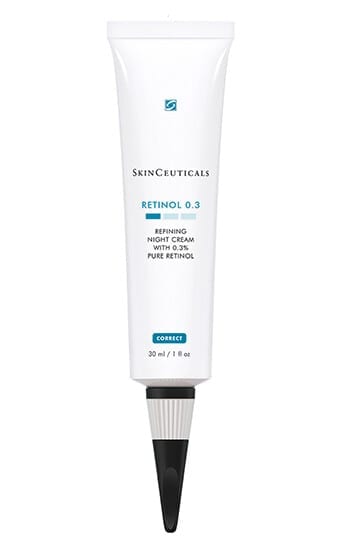 RETINOL 0.3, 0.5, 1.0
Concentrated facial cream with pure retinol improves the appearance of visible signs of aging and pores while minimizing breakouts .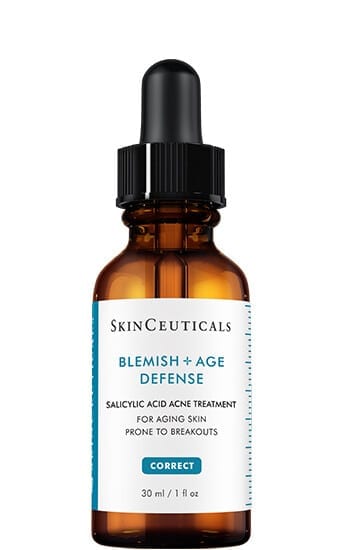 BLEMISH + AGE DEFENSE
An oil-free face serum that reduces the formation of adult acne, and improves visible signs of aging.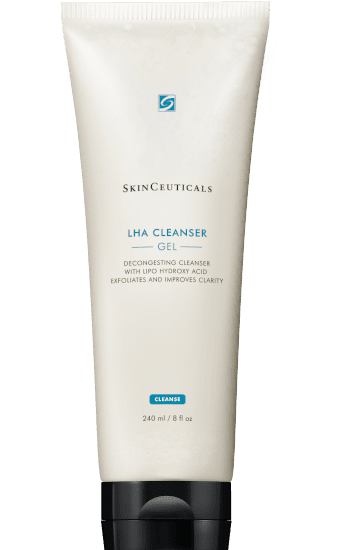 LHA CLEANSING GEL
 Exfoliating gel cleanser decongests pores, smooths skin texture, and brightens skin.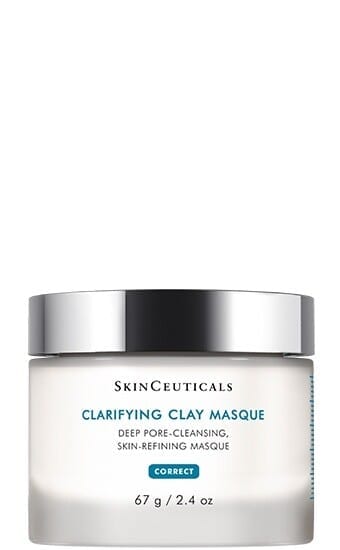 CLARIFYING CLAY MASK
Purifying treatment to decongest pores and remove excess oil.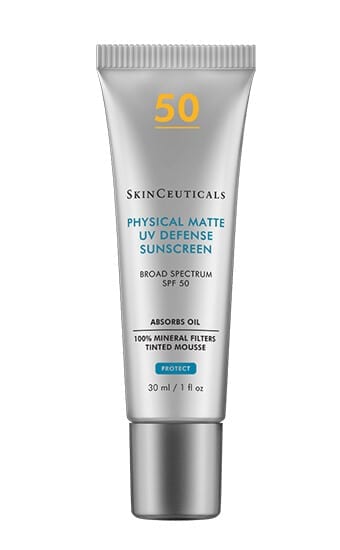 PHYSICAL MATTE UV DEFENSE SPF 50
A broad spectrum 100% physical tinted sunscreen with an oil-absorbing base that leaves a long-lasting matte finish.