BUILD YOUR IMMUNITY WITH PILATES
Did you know, experts now believe that Pilates classes can help protect you against colds and the flu? Pilates is grounded in the connection of movement and your breathing – which are two major components of helping support a healthy lymphatic system. These two things becoming more efficient are vital to your immune system, which helps us fight off illness.  We talked with Training Manager, Kerstin Robertson to learn more about Pilates, and learn some moves you can practice next time you work out at the Club to help boost your immune system.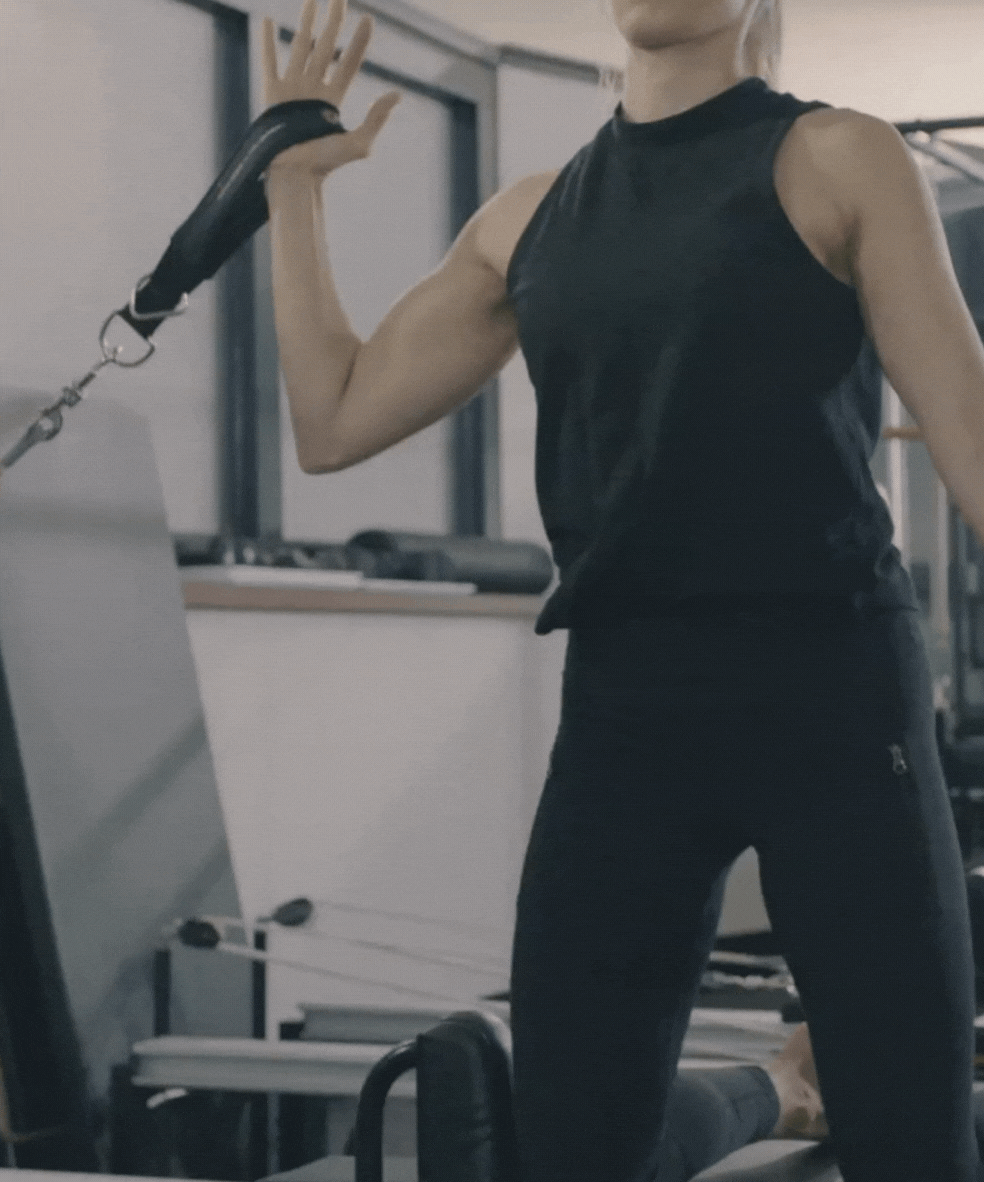 HOW DID YOU GET STARTED IN AND HOW LONG HAVE YOU BEEN PRACTICING PILATES? 
My practice started with a few Pilates DVD's in my college apartment with admittedly terrible form. I felt most of the movements in my neck and hip flexors when I knew I was supposed to be targeting my core. When I became a personal trainer, I used Pilates reformer class to cross train and alleviate stress in my overworked body. I loved that it felt active but meditative at the same time. It wasn't until I was formally trained on the reformer about six years ago that I really developed the passion for the practice. It has not only helped me in my day to day life but has given me a deeper level of knowledge and additional tools for clients who struggle with certain movements due to a weak core and improper breathing.
WHAT MADE YOU KEEP WITH PILATES AND WHAT BENEFITS DID YOU NOTICE WITH REGULAR PRACTICE?
Pilates for me is difficult, rhythmic, relaxing and graceful all at the same time.  Pilates has allowed me to deeply connect with my body and breath and become more aware of my alignment. Overtime I have felt taller, stronger, and less compressed in my joints. I also started to notice that my core was activated in and out of the gym and it felt effortless to sit up "straight". It and has been great way for me to challenge myself.
HOW DOES PILATES SUPPORT LYMPH AND BLOOD FLOW AND WHY IS THAT IMPORTANT FOR A HEALTHY IMMUNE SYSTEM?
It is believed that Pilates can help make your lymphatic and respiratory system become more efficient. Since lymph is stimulated by breathing, walking, and muscle activity, the rhythmic movements in a Pilates session can help move stagnant lymph fluid. The effect of muscle contractions, or the squeeze and release, helps flush the system and create circulation. After a Pilates session you will feel the buzz of energy with the newly created movement you have created in your body.
There are a lot of connections between better breathing and the impact is has on your immunity. Pilates specifically helps to mobilize the ribcage and trunk so that you literally have more space to take a big breath.  In Pilates you breathing wide and 360 degrees into the ribs and back, versus a normal breath through the chest and into the neck. Focusing on better breathing is a great way, especially right now, to combat stress as it is a controllable factor in a world where there is a lot of uncertainty.
WHAT MAKES A PILATES BREATH DIFFERENT THAN REGULAR DAY TO DAY BREATHING?
Breath happens in the torso. In order to take quality breaths, the torso needs to be mobile so you can find and access your best breathing for a strong core and calm mind. In todays world,  we often rely on secondary breathing muscles like our necks and backs, instead of our diaphragms, which actually sends a signal to our our brains that we are in a stressed state. Next time you are on a stressful call or finishing an intense HIIT session try and notice your breath. You'll probably feel that breath creeping up into your neck. Mastering Pilates breathing, and applying it in practice helps you default to a better way of breathing through your entire day. Below are some great movements you can implement into your routine to help start your journey to better breathing.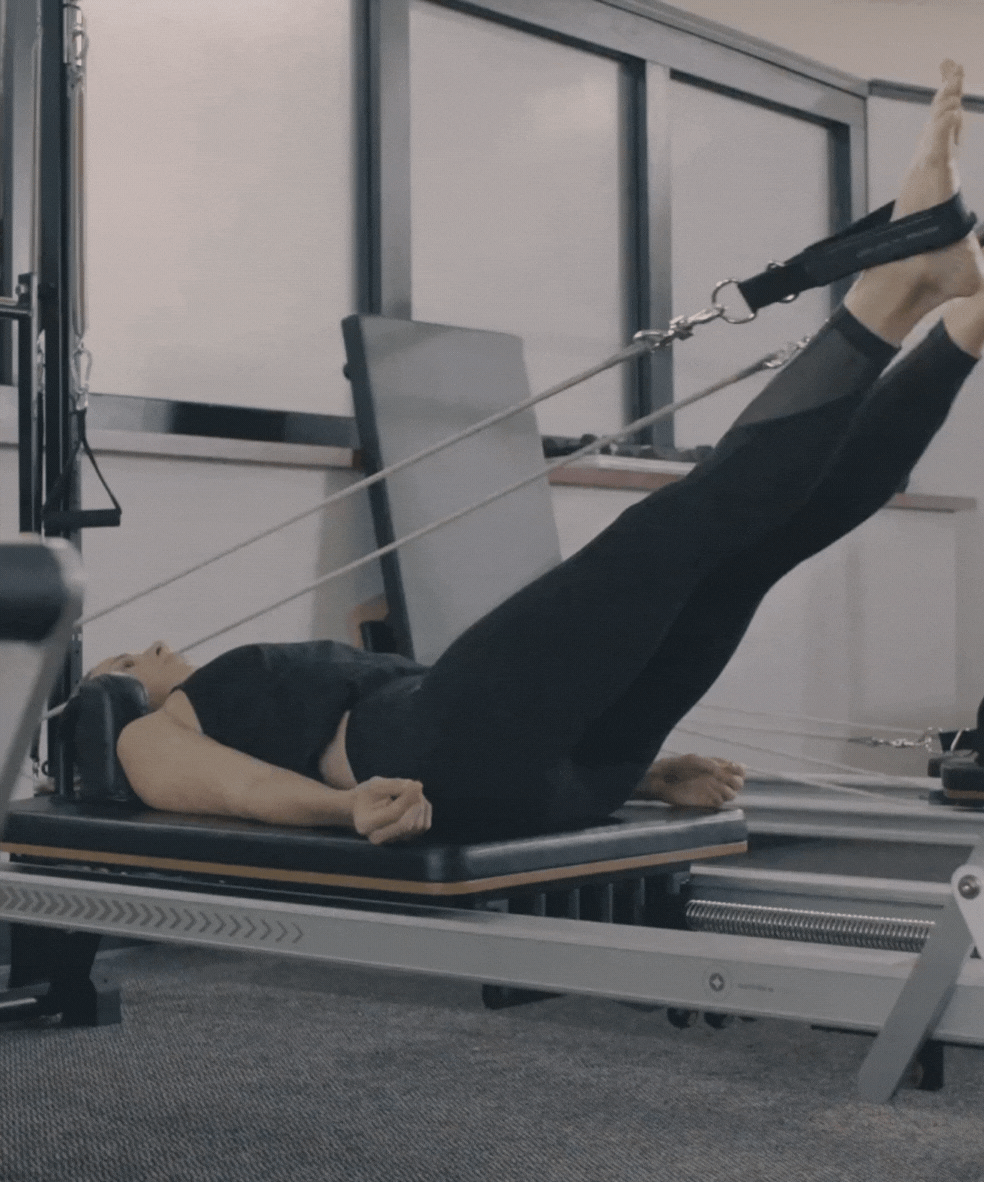 THREE MOVEMENTS TO SUPPORT BETTER BREATHING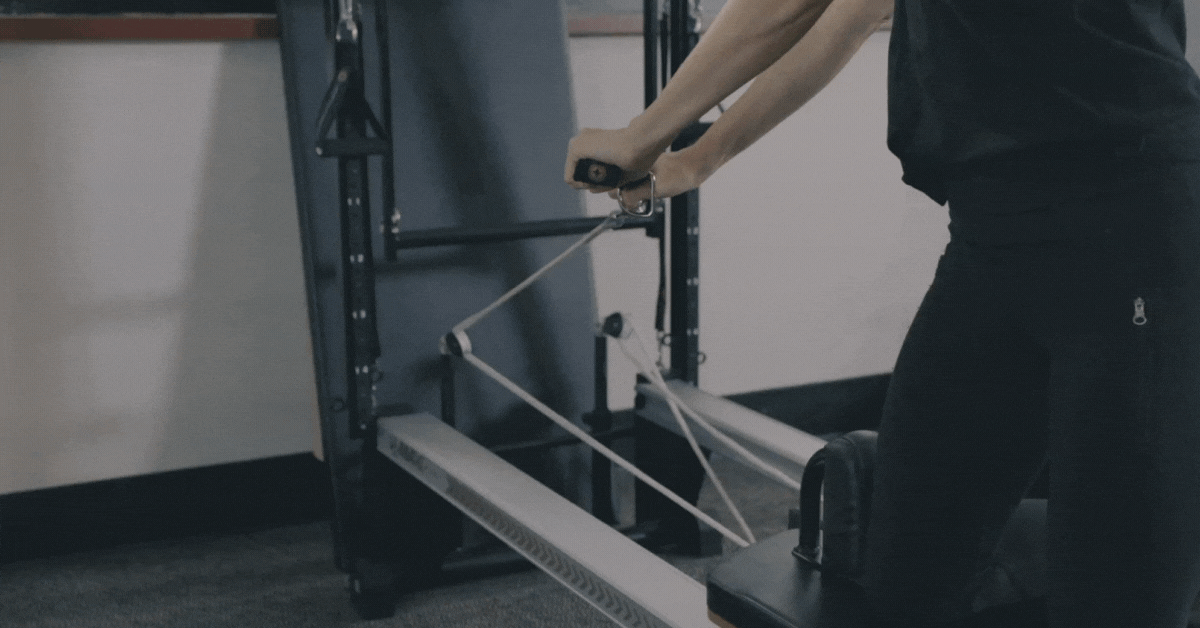 Scarf breathing is designed to help you build awareness of where you are drawing in your breath. To start, wrap a scarf or towel around your ribcage. Inhale for one breath, focusing on expanding your ribcage like it is a balloon you are filling with air. The scarf will help you feel a little resistance from the expansion, and promote a more efficient breath. Complete this with 5 count inhales and 5 count exhales, 10 times. Be sure to notice if your shoulders elevate or neck tenses forward and adjust if needed.
Lying on your back with a towel supporting your neck, place your hands on your ribcage and relax your shoulders.  As you inhale, feel your ribs expand wide, without any tension in the neck, and follow the breath with your hands on the ribs as you exhale, drawing all of the air out in a natural manner. Do not force the air in or out. As you inhale and exhale, allow your deep core muscles to engage as you experience a "zip" up from the pubic bone. This is an awesome way to turn on your core, re-set your spine and take your body out of a stress state.
Start lying on your side with a tall spine, knees slightly bent and stacked and your head supported with a towel. Begin to Inhale and take your top arm up and then open outwards. Exhale creating a semi-circle movement as you reach and allow the shoulder to extend away from the front side of the body. As you reach completion of your breath, you can use the exhale as a little 'squeeze' inward towards the spine. Repeat an inhale as you return the top arm back to neutral. The supine twist will allow your breath to guide your trunk muscles to extend and contract. This mobilizes the torso and helps the breath become natural. You will really feel the difference in your breath after this movement.
Woodside offers one-on-one and group Pilates training as well as a Pilates Mat Group Fitness Class. Interested in learning more about Pilates at Woodside? Click here.