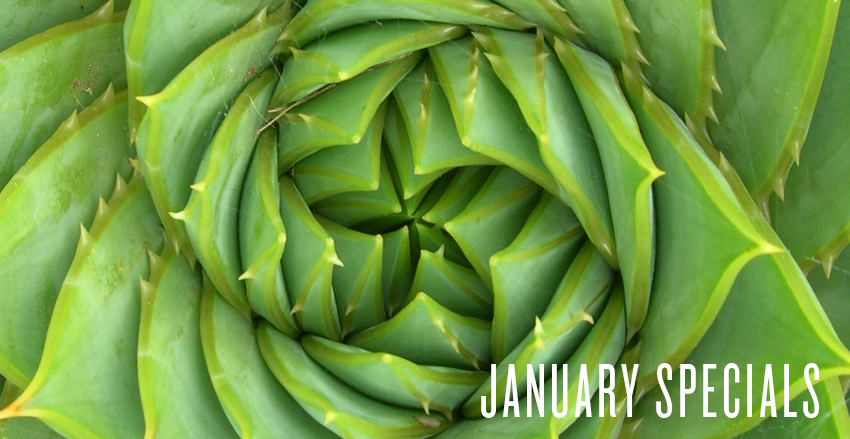 This month's spa specials are centered around reviving your skin, detoxing your body and starting fresh for the new year. Be good to yourself – Call 913.831.0043 to book your service today.
Detox Massage & Body Wrap
90 MIN | $160
Experience luxury with a massage and cleansing detox body wrap in this relaxing treatment. A gentle exfoliation reveals healthy skin and allows for the absorption of organic essential oils in the body wrap. This detoxifying oil blend boosts circulation and metabolism while resting in a warming cocoon body wrap.
Winter Aloe Wrap Body Facial
60 MIN | $150
This cleansing experience incorporates exfoliation, steam and a cooling aloe mask aiding in cellulite reduction and helps sculpt the body. Aloe Vera helps promote healing, cell regeneration, and soothes & softens the skin, revealing and replenishing luxurious skin. The perfect treatment during these harsh winter months! Allow additional 15 minutes for shower following treatment.
20% off any SkinCeuticals eye care products: 
SkinCeuticals eye care products are formulated to treat the delicate skin surrounding the eyes and help to prevent and correct visible signs of aging including fine lines, wrinkles, and loss of firmness, under eye bags, dark circles and/or puffiness.
Stop in The Spa and receive 20% off all skincare solutions for every eye area concern or skin type