When summer hits, being healthy is on our minds! We have some insight to share, as well as information about how our Kansas City wellness center can help lead you to a happy and healthy summer.
Here are a few great wellness tips to follow that can help you enjoy summer fun:
#1.) HEAD OUTSIDE
One of the first things we want to do when the summer sun begins to shine is get outside, and that is just what you should do–as long as you take care of yourself when doing so. Vitamin D is an essential element to our overall health that many do not get nearly enough of due to our sedentary lifestyle. Research shows we should get at least 15 minutes every day in order to feel our best. Vitamin D is a nutrient that boosts our immune system and our mood and even helps our body's cells fight cancer. At Woodside, there are family friendly and adult pools where you can soak up the sun while staying cool and enjoying your time outdoors. 
You should protect your skin while outside, so if you're going to be in the sun for an extended time you should consider wearing a hat and covering your shoulders or other areas that may easily burn. Your best bet is to slowly get your skin used to the sun by gradually increasing your exposure time, and there are many natural sun blocking products you can use. Since a sunburn is inflammation you can also help your body by eating foods that decrease your sensitivity. Many people do not realize that anti-inflammatory foods such as antioxidant ones like berries, green or black tea, vegetables, beans and leafy greens, and healthy fats rich in Omega-3s like fish and eggs are all helpful in assisting your body in avoiding sun damage so you can enjoy the fun. Being smart is the key.  
#2.) STAY HYDRATED
Summertime sun and heat take much of the water out of your body, so hydration is critical to maintaining your health. Since our bodies are almost ⅔ water, we need to maintain that level to survive. On a normal day it is suggested that you drink 8 glasses of water to stay healthy and hydrated. However, when out in the direct sun, you should drink a full glass of water about every 30 minutes you are in the heat. You will feel better, stay more alert and be able to enjoy your time in the sun to the fullest if you keep your body hydrated. If you don't, you are likely to begin to feel tired and possibly even dizzy or worse. Once you hit that level of dehydration you will not easily rehydrate and feel better quickly, so it is best to be proactive. 
#3.) EAT HEALTHY
Summer is a great time to hit up farmer's markets for fresh fruits and vegetables. Some common tips are to load your plate up so that half of it is fruits and vegetables so you are sure you are eating enough of these healthy selections. Also, be sure you are eating a good variety of nutrients by selecting a rainbow of colors. Eating in-season fruits and vegetables helps you boost your immune system.
Members at Woodside are lucky to have the best quality selections to enjoy since we only use the purest ingredients possible. Your wellness is our utmost concern, and we take all aspects of your health journey seriously. You will find several different menus and locations on site to serve you, and all provide a variety of options. Many of our menu items can be made gluten-free, vegetarian or vegan upon request to help you meet your dietary needs or desires.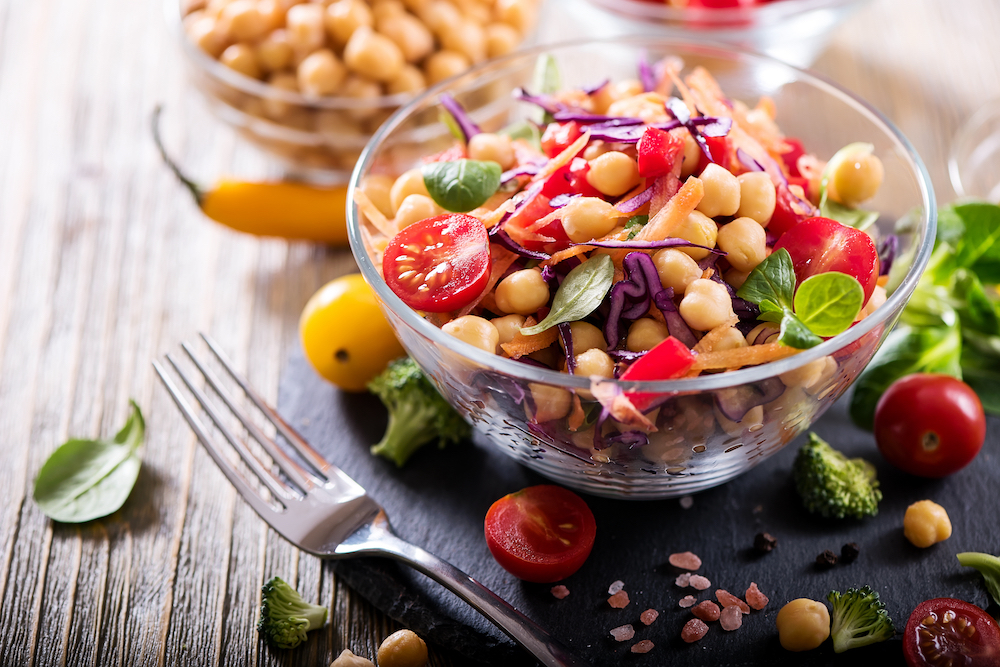 #4.) EXERCISE REGULARLY 
Longer days with more sunshine make summer months a perfect time to exercise more regularly. Since it can take three weeks to develop a habit, this would be a good time to start exercising regularly so you have the habit before winter returns. Take advantage of the outdoors and unplug from your computer, television and cell phone and enjoy nature while you breathe in the fresh air. If you do this while getting that cardio exercise, you can expand your lung capacity which will serve you well in the long run. Woodside's swimming pools and tennis courts are another way to increase your cardio routine so you can continue it into the winter months as well. 
#5.) STAY HEALTHY WHILE TRAVELING
Spending quality time with family and friends often means travel, so you want to think about how you will stay healthy while traveling. Some tips are to consider how you will sleep well. If you have a special pillow or blanket that you sleep with at home, you may want to take it with you when you travel. Getting enough sleep is important to a healthy immune system. Also, to keep from picking up junk food, consider packing healthy snacks. Depending on where you are headed and what all you are doing, you may want to bring hand sanitizer to use between times you have easy access to a sink and soap. 
When on the road, do not forget your exercise routine. It may have to change somewhat, but you can find ways to complete the routine in a similar way so your body does not suffer. If you are a member at Woodside, one way to do this is have your personal trainer develop a plan that you can continue by using their Trainerize App. The App is a wonderful way to stay connected to your wellness routine while traveling.
INVEST IN A MEMBERSHIP TO WOODSIDE
Woodside can be your Kansas City wellness center to help you maintain fitness in a fun and healthy way while you enjoy summer in the city or while traveling. Our fitness professionals are ready to work with you on a routine that's just right for your summer plans. Contact us today to learn more about all we have to offer to enhance your lifestyle and fulfill your fitness goals while increasing your summer fun!