TIPS FROM A TRAINER | EXERCISE SWAPS TO GET THE MOST OUT OF YOUR WORKOUT
We know your time is valuable, so when you hit the fitness floor you want to meet your goals efficiently and safely. There are some popular exercises out there that may not be ideal to include in your workout plan. But don't worry – Woodside Personal Trainer Hannah Tompoles is here to walk you through some swaps that will improve your strategy.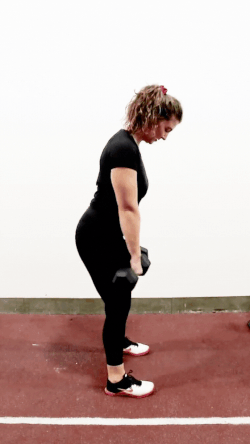 SWAP IN ROMANIAN DEADLIFT
FOR CABLE PULL THROUGH
In a Cable Pull Through, you are limited by your body weight and foot placement. Your glutes are not lengthened or efficiently loaded. Instead, try a Romanian Deadlift, which targets the glutes and hamstrings and helps increase hip mobility.
SWAP IN SINGLE LEG HIP THRUST
FOR GLUTE KICKBACK MACHINE
Though popular, our Glute Kickback Machine may not be suitable for all. The preloaded weight can be difficult to manipulate. Even on its lowest weight setting it can be quite a bit to manage for some people. Work your way up by starting with a Single Leg Hip Thrust, which only requires a weight bench and can improve hip-extension strength and glute development. As you build those muscles, you can also add in dumbbells to the crease of your hips for an added challenge.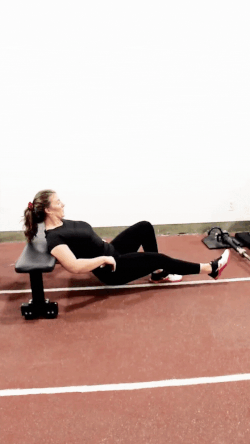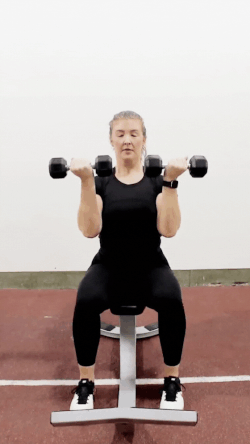 SWAP IN ARNOLD PRESS
FOR BEHIND-THE-NECK SHOULDER PRESS
The Behind-the-Neck Shoulder Press is a common exercise, but it is notorious for putting too much stress on the neck and shoulders. It also puts your scapula in an unsafe position. The Arnold Press (yes, that Arnold) is a similar movement with equal benefit for building shoulder and upper body muscles.
SWAP IN CRUNCH VARIATION
FOR DUMBBELL SIDE BENDS
The goal of a Dumbbell Side Bend is to maintain tension in your obliques, which helps to build those core muscles. Unfortunately, the dumbbell can pull you to an excessive range of motion, extending your reach beyond an area that allows you to maintain that tension. Swap those dumbbells for a Crunch Variation – perfect for using your body to create movement instead of relying on the dumbbell weight and gravity takeover.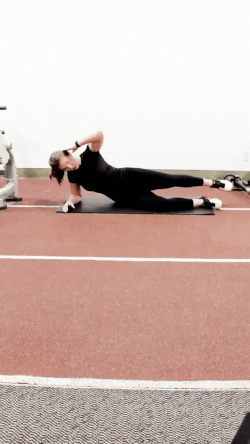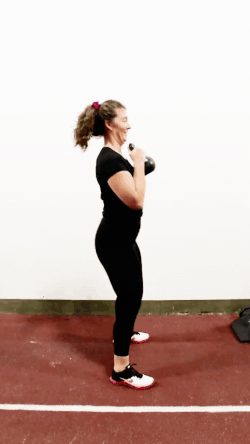 SWAP IN GOBLET SQUAT
FOR HORIZONTAL LEG PRESS MACHINE
The range of movement involved when using the Horizontal Leg Press Machine is simply not right for everyone. It does not engage your stabilizer muscles very well. Additionally, there is some potential for a rounding of the lower back, which can lead to injury. Fortunately, a simple Goblet Squat is a great substitute and – bonus – it helps build your core and upper body at the same time!