NATIONAL HEART MONTH: 5 CHANGES TO IMPROVE CARDIOVASCULAR HEALTH
Cardiovascular health might not be on the top of everyone's priority list although it should be, as heart disease is the leading cause of death in the United States, according to the CDC. February is American Heart Month, and no, not just because Valentine's Day falls right in the middle. This is a month on the calendar that focuses on the health of one of our most vital organs: our heart. Even if you think you are not at risk, studies show that 40% of adults between the ages of 50 and 64 without a heart disease diagnosis still exhibited signs of a condition called atherosclerosis. This condition puts them at an elevated risk of experiencing a heart attack.
While that is some startling information, remember that prevention is key, and it's never too early to begin taking better care of your heart. Just like with any other aspect of health, it is important to implement small changes that can take place over time. What exactly do those changes look like? Our Westwood fitness club has some tips we'd like to share that could help lead to a heart healthier lifestyle.
ADD LEAN PROTEIN
While there are few things on this planet as delicious as a bacon cheeseburger or nacho cheese fries, it is important to keep indulgences like these to a minimum. This is because they are high in saturated fat and cholesterol, which can clog arteries and affect the heart. If you want to really do your heart a favor, switch to lean proteins more often and do your best to avoid processed meats. Choose options such as chicken or fish, or even go for plant-based protein, such as nuts or beans.
When you are visiting our gym, head over to The Kitchen and enjoy a healthy meal after your workout. Our Executive Chef adheres to our Six Standards of Quality, which includes serving only the finest wild-caught or grass-fed proteins. Couple this with organic vegetables, and you are sure to have a meal that not only tastes amazing and leaves your stomach happy, but your heart a little healthier, too.
GET MOVING
Exercise is one of the best things you can do for your body, as it has a positive impact on every aspect of health. It is recommended to get about thirty minutes of exercise at least four or five times a week. While any type of exercise is great and has its benefits, the best activities for your heart include cardio, strength training and high intensity interval training. These get the heart pumping and blood flowing. However, if these are difficult for you, you don't have to start there! Begin with walking every day and build your way up. Find an exercise you enjoy and stick to it!
If you have a membership to our Westwood fitness center, make sure that you use it to your full advantage! Not only do we have an incredible gym with various equipment, but other great options, such as our group fitness classes or the ability to work with a personal trainer. If you are ready to get moving and integrate exercise into your regular routine, then you have come to the right place.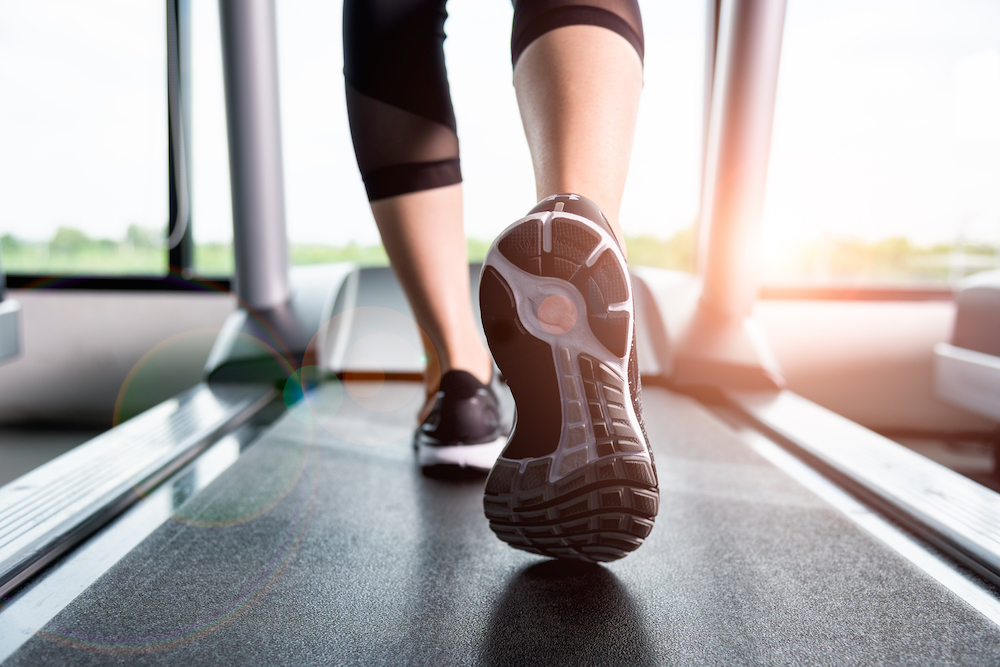 TAKE TIME TO UNWIND
Americans are stressed. In fact, 78% of Americans state that they feel stressed at least once a week. This sort of prolonged exposure to stress is extremely bad for cardiovascular health and will take its toll over time, as it can raise our blood pressure to dangerous rates. While it is impossible to avoid stress altogether, as life does tend to throw curveballs in our direction, how we manage it can make the world of difference.
If you struggle with stress or anxiety, find an outlet that helps you cope. For example, this could include exercising and sweating the negativity out. Or, you might be the type of person who enjoys a hike in nature and spending some time in the fresh air. This could even be a craft, such as woodworking or sewing. Regardless of what it is, as long as it helps you relax and unwind, that's all that matters! Make time for this hobby or activity on a regular basis.
With a membership to Woodside, you can enjoy the benefits of our spa. Book a relaxing massage or facial, lounge by pool with your favorite book or you can take a dip in the expansive hot tub. Even pausing to do small acts of self-care such as these will prove to decrease your stress.
QUIT SMOKING
If you are a smoker, it is time to cut the habit for good. As we all know by now, smoking cigarettes is extremely hard on both your lungs and your heart. Not only does it significantly increase your chances of developing various types of cancer, but people who smoke are two to three times more likely to suffer a heart attack. Have a conversation with your doctor about how to quit and work up a plan together. After just a few weeks of not smoking, you will be amazed at the changes you already begin to see!
REGULAR CHECK-UPS
Regardless of your age, it is important to get regular checkups with your primary care physician. Schedule an appointment at least once a year at the minimum for routine tests. These typically take a closer look at your A1C, cholesterol levels, heart rhythms and blood pressure. If there is any medication that you need to be on to assist regulating some of these conditions, your doctor will have recommendations.
WRAP UP
This February, take the time to focus on your heart health. By making some of the adjustments featured on this list, you are sure to see some positive changes. If it is too difficult to implement everything at once, that's okay! Even taking baby steps toward your goal is better than never starting at all.
If you are not yet a member of our Westwood fitness club, the first step you can take toward bettering your heart health can begin by signing up! A membership will give you access to our amazing gym and stellar on-site Kitchen as well as the robust and diverse group fitness schedule. Plus, as an added bonus, you can access our beautifully remodeled spa, complete with a heated pool, a hot tub and Kansas City's only full-body cold plunge for contrast therapy.