ALL ABOUT HYALURONIC ACID
June 23 is National Hydration Day and while keeping your body hydrated properly internally is vital to keeping your body and all of its systems working properly, it is also important to keep your skin hydrated externally to help the elasticity of your skin as well as keep it feeling smooth. Dry skin can also exaggerate the appearance of fine lines and wrinkles and leave you more susceptible to common irritants and germs that can cause other issues like breakouts. Outside of a moisturizer, one of the best ways to help keep your skin hydrated is using Hyaluronic Acid. Learn more about this ingredient and why you should implement it into your skin routine below.
Our skin is made up of three layers, the outer layer or epidermis, the underlying skin or dermis and the subcutaneous tissue. The outer most layer needs moisture to properly flush away toxins and carry nutrients to the skin's cells. When it is not properly hydrated, the skin can start to become dry and inflamed and can start to exaggerate the appearance of fine lines and wrinkles. Keeping your body hydrated, by drinking proper amounts of water throughout your day, is one of the most important and easiest ways to keep your skin healthy and soft with that dewy glow we all hope to achieve. However, our skin still loses moisture through trans-epidermal water loss and needs additional support to stay hydrated. Most of us know that we need to use a moisturizer to combat skin dryness, but hyaluronic acid is another way to lock in extra moisture and keep your skin looking and feeling healthy.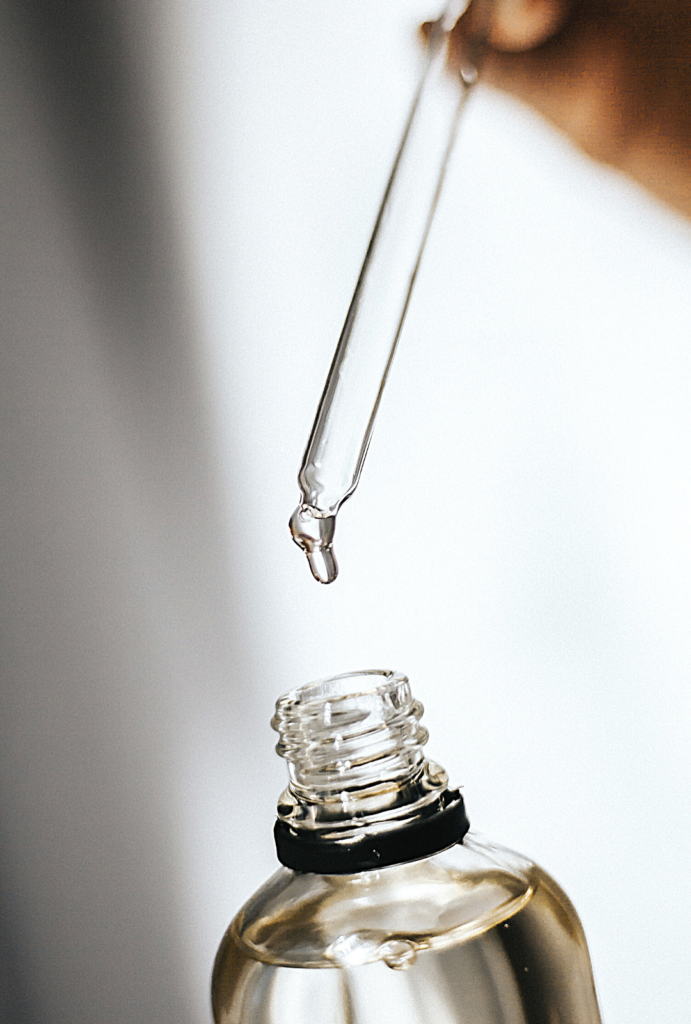 WHAT IS HYALURONIC ACID?
Hyaluronic acid is a molecule that is naturally found in your skin and connective tissue in your body. It acts as a cushioning agent for your joints, nerves, hair, skin and eyes. When applied to the skin it draws water to itself acting like a sponge. It does this by attaching itself to the water in our cells creating a moisture binder thus, making them "plumper" which makes your skin appear plumper as well.  Not only does it attach to the moisture in our cells, it also can draw moisture from the air and keep your skin moist as it can hold almost 1000 times its own weight in water. This makes it a super star ingredient for those who suffer from dry skin.
WHAT ARE THE BENEFITS?
Hyaluronic Acid's true magic comes from its ability to hold and retain moisture thus keeping your skin from showing signs of dryness and aging while also repairing your skins moisture barrier. With regular use, your skin will become more hydrated and plumper, heal itself faster and combat the appearance of wrinkles and fine lines.
HOW DO YOU USE IT/WHERE SHOULD IT GO IN YOUR ROUTINE?
Hyaluronic acid is most effective when used topically. Most of the time it will come as a concentrated serum, but is being used more widely in toners, moisturizers, and other skincare products. A Hyaluronic Acid serum can be applied twice a day during your morning and night skincare routine after you wash your face and before your moisturizer and SPF. Since it absorbs and retains water, many people like to use it as the first product they put on after they wash their face or take a shower for a better result.
WHO SHOULD USE IT?
The great thing about this product is that virtually any skin type can use it as it is non-irritating. It is especially helpful for those with dry skin.
The Spa at Woodside and The Spa at Woodside Boutique offer a multitude of ways for you to implement Hyaluronic Acid into your routine. Read more on service offerings and recommended products below. To see a full list of skin and facial services click here. 
BRIGHTENING VITAMIN C FACIAL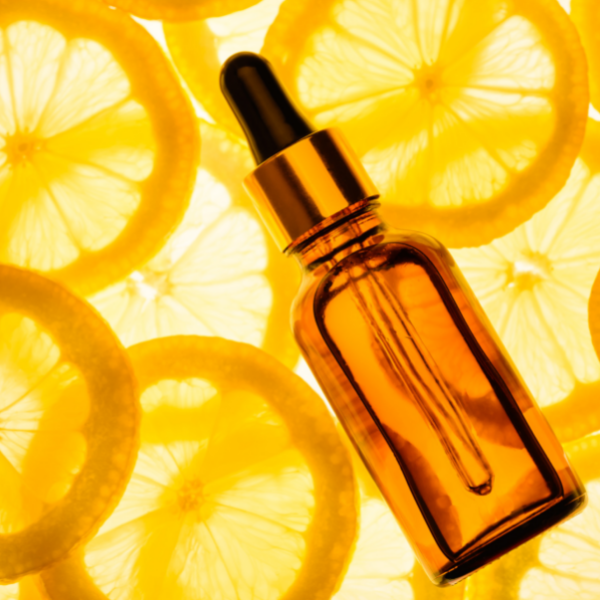 Invigorate your skin with a brightening vitamin C facial designed to instantly brighten and hydrate your skin. Start off with a double cleanse under steam to open and decongest your pores followed by extractions, a gentle enzyme peel and potent vitamin C mask designed to instantly diminish uneven skin tone and combat sun damage. Settle into your relaxation with a firming and lifting facial massage accompanied by a hydrating vitamin C infused collagen mask that cools and plumps the skin.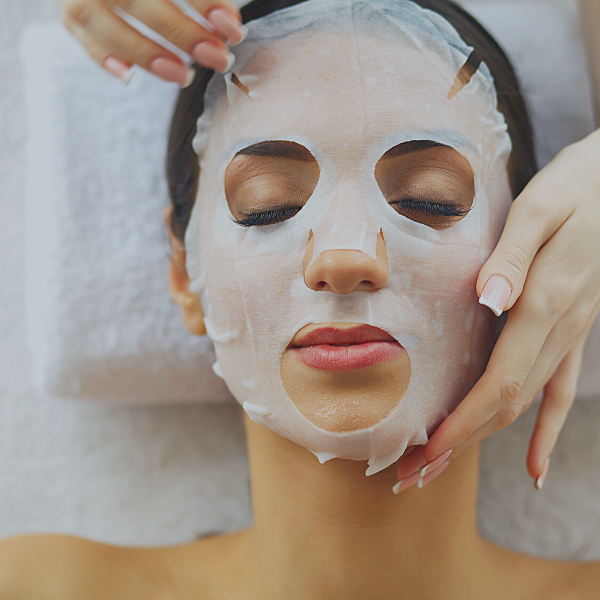 A collagen mask can be added on to any service to enhance hydration as well as smooth, soften and protect your skin. Our collagen masks are infused with Hyaluronic acid and specially formulated to improve dry, dehydrated and mature skin with results that are noticeable immediately after service.
SkinCeuticals hyaluronic acid serums provide all skin types with long-lasting moisture. This powerful natural humectant provides long lasting hydration to improve the look of skin texture. Ideal for daytime and nighttime use, these moisturizing hyaluronic acid serums smooth skin texture and plump up the appearance of skin.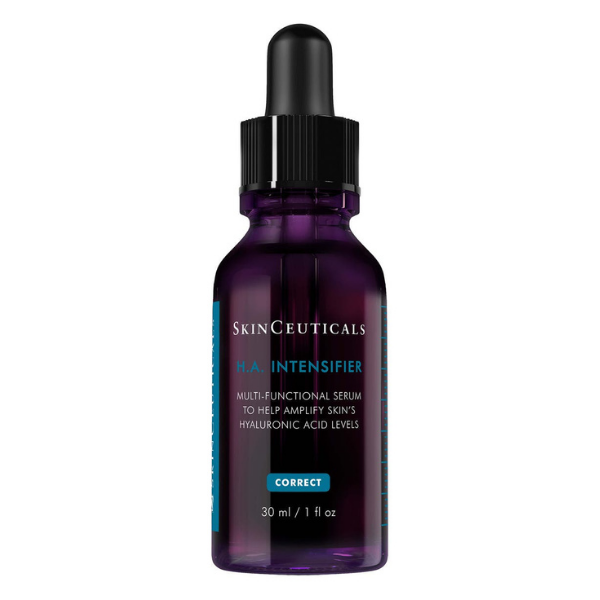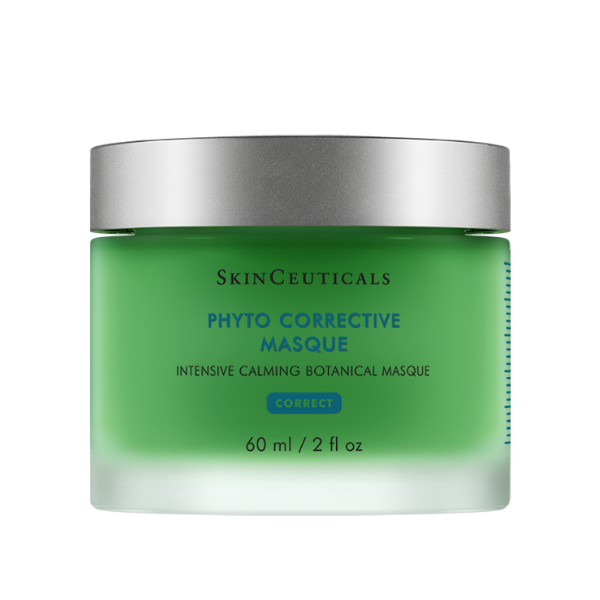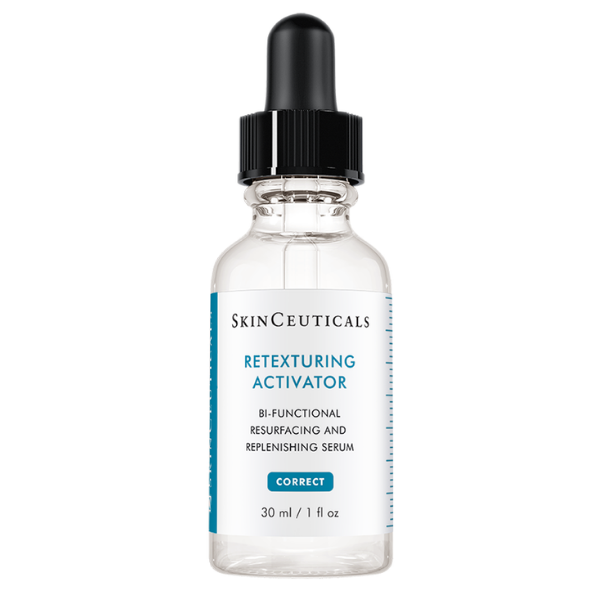 The Spa at Woodside Boutique is open Monday — Thursday 9AM — 8PM, Friday — Saturday 9AM —  6PM and Sunday 9AM —  4PM. To book a service stop by The Spa front desk or call 913.831.0043.