ACTIVATION + RECOVERY SPORTS MASSAGE
The Spa at Woodside is excited to announce two new massage service offerings, Activation + Recovery, specifically designed to help members maximize their workouts. The Activation and Recovery sports massages are 20-minute pre-sport or workout and/or post-sport or workout services that help you warm up and cool down with purpose. Adding this massage to your wellness routine will not only enhance your workout results and increase your proprioception and flexibility, but it will also help your body recover and prevent injuries. Woodside Licensed Massage Therapists Morgan Hanlen and Thomson Taylor share more about the new services below.
GO THE EXTRA MILE
The Activation + Recovery sports massages were designed to help members achieve better results in their normal warm up and recovery routines. These services should be booked around your workouts, group fitness classes, tennis match or sporting event. While better paired together for maximum results, these pre and post activity massages can be booked separately based on your specific needs. Both services assist in helping you gain full range of motion and summiting heights to achieve peak performance.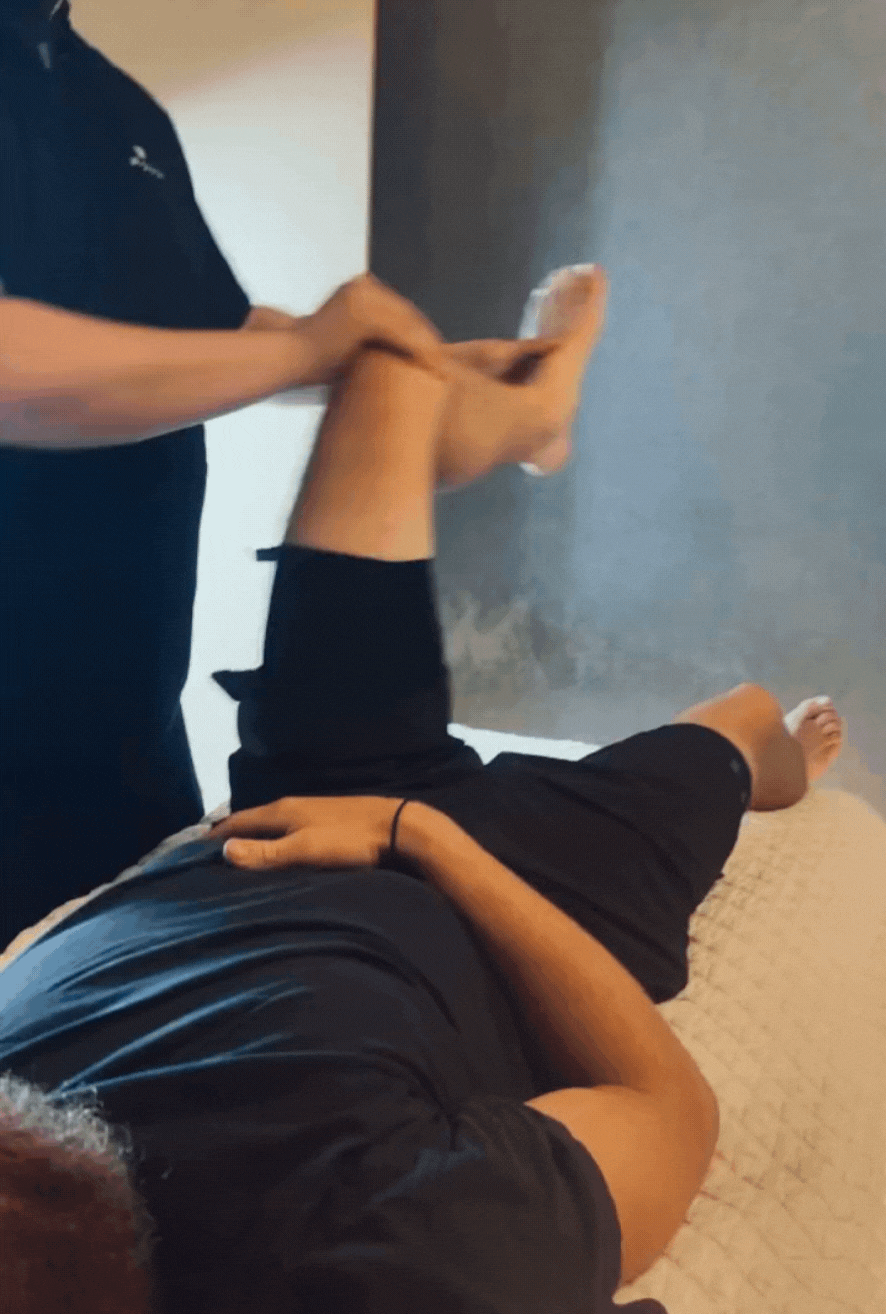 WARM UP WITH PURPOSE
Activation is a fast paced 20-minute pre-sports massage designed to help support your athletic performance or upcoming Club activity. Our team of Licensed Massage Therapists will stretch out muscles you may not be able to access alone, while also using a fast, up-tempo paced massage that works to activate your musculoskeletal system as well as circulation-building techniques specifically designed to bring oxygen to your muscles and get your heart pumping. Unlike regular therapeutic massage, the purpose of pre-sport massage is not used to fix anything in the muscles or ligaments, but rather to properly prepare your body for the physical activity ahead thus improving muscle balance and flexibility which will help prevent pain and injuries. Whether it is a lifting session, running on the treadmill, a Group Fitness class or a match out on the Tennis courts – we can help you perform and feel your best for whatever activity lies ahead.
RESTORE WITH INTENT

Recovery is our customizable 20-minute post-sports massage that works to start repairing your body immediately after your workout or activity is over. After vigorous exercise, metabolic waste builds up in the muscles causing soreness and spasms without proper recovery your body cannot perform at its highest ability. With this massage, our team of Licensed Massage Therapists use fluid-moving strokes and passive stretching to help prevent pain and soreness while also boosting energy levels and increasing muscle elasticity immediately after activity. These combined techniques not only allow you to relax and unwind but also accelerates the recovery process where your body needs it most so you can get back to your favorite activities at the Club quickly and safely.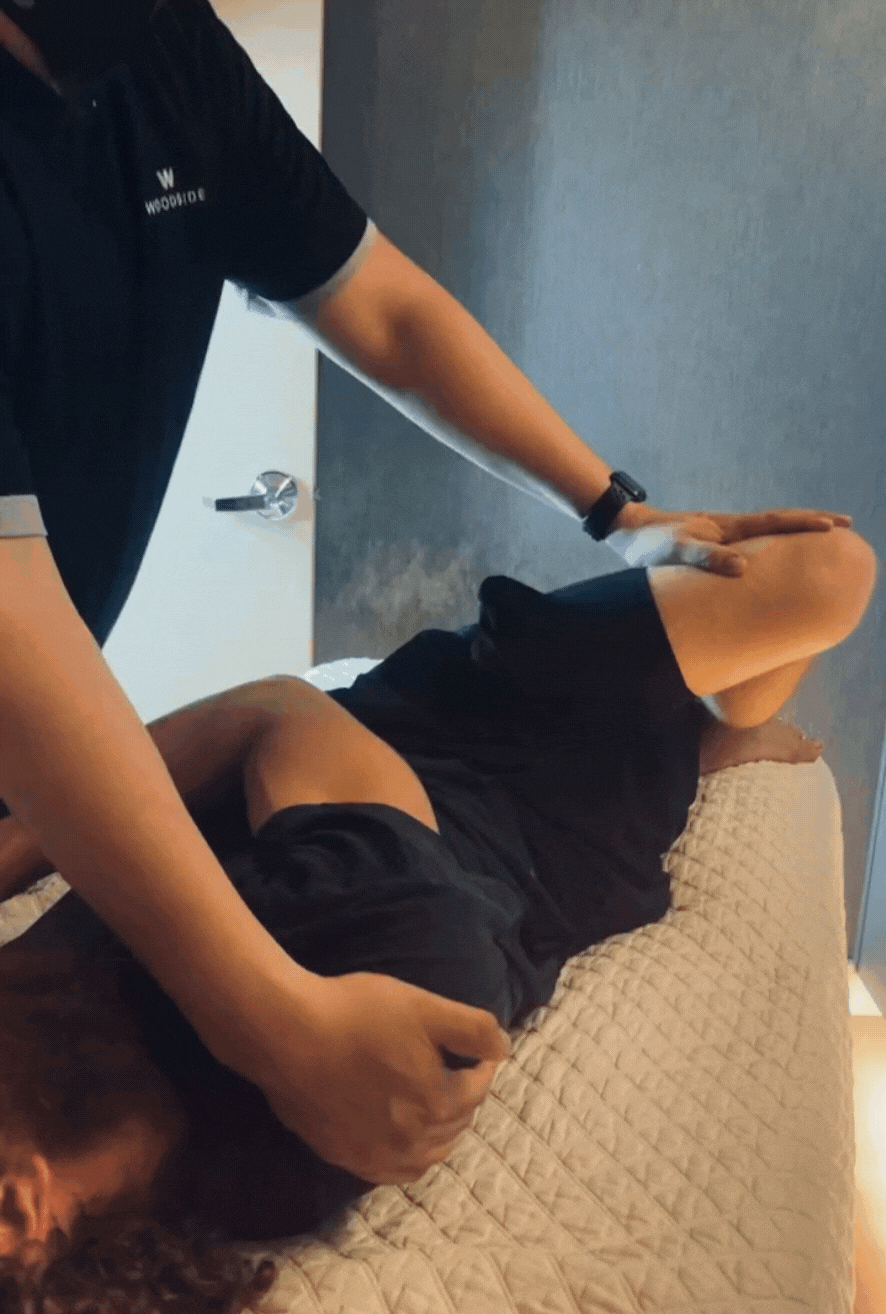 TIMING IS EVERYTHING

If you find yourself asking why your previous game or activity was a little off or why you are having trouble recovering after a rigorous workout, then the Activation + Recovery massage series is designed for you. Activating your body the right way before a workout as well as properly supporting its recovery immediately after can help you meet and exceed your fitness goals. Sports massage allows you and your therapist to review and understand what your body needs to succeed and heal in real time so you can meet your health and wellness goals. Get the most out of your next trip to Woodside by scheduling an Activation and Recovery sport massages around your next physical activity of choice and see what potential you can unlock and achieve.
The Spa is available for advance booking. While same-day appointments are available, they are not guaranteed. The Spa at Woodside is open Monday — Thursday 9AM — 8PM, Friday — Saturday 
9AM —  6PM and Sunday 9AM —  4PM. To book a service stop by The Spa front desk or call 913.831.0043.