5 WAYS TO KEEP YOUR LUNGS HEALTHY
October is National Healthy Lung Month, and while our lungs are such a vital organ, it is often overlooked and can sometimes take a backburner. When looking at COVID statistics and the effect it has had on pulmonary health, it is now more important than ever to prioritize having healthy lungs.
While our immune systems do a pretty good job of protecting our lungs and keeping particles, dirt and germs at bay, there are some steps we can take to ensure that they are working as effectively as possible, and keep doing so for a very long time.
Below are five simple ways that you can make sure you keep breathing easy!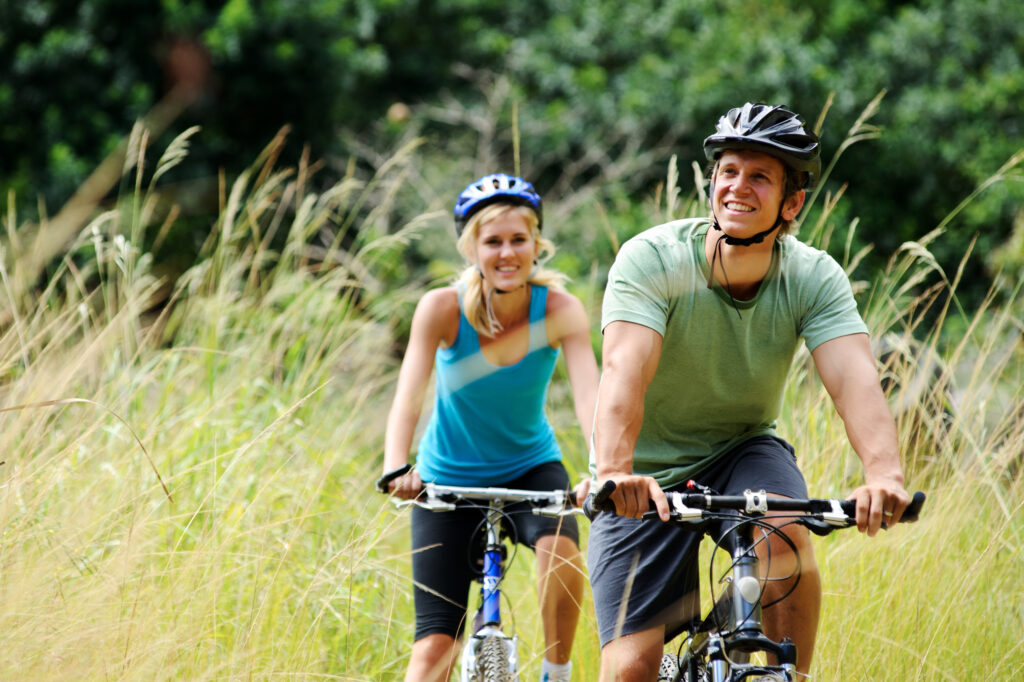 DROP THE CIGARETTE
Smoking cigarettes is extremely bad for our bodies, and it is the major cause of lung cancer as well as chronic obstructive pulmonary disease, or COPD. It can also lead to other serious health concerns such as chronic bronchitis and emphysema. Cigarette smoke causes the airway passages to narrow, which in turn, makes breathing more difficult. 
In the long term, cigarette smoke destroys lung tissue and may even trigger changes that grow into cancer. If you smoke, and you're ready to drop the habit for good, check out the American Lung Association's website for more information. It is never too late to put out your cigarette! 
AVOID EXPOSURE TO INDOOR POLLUTANTS
There are also many indoor pollutants that can have a negative effect on your overall lung health. Secondhand smoke, chemicals in your home and workplace and even radon exposure can all cause or worsen lung disease. 
To help keep your lungs healthy, take the following precautions:
Keep your home and car smoke-free. Even if you yourself don't smoke, and you have a friend or family member that does, make sure they don't do it in your car or home. Secondhand smoke can linger and is especially dangerous for children and babies with developing lungs.



Test your home regularly for radon. A radon test can seem excessive, but it can truly save your life.

The CDC offers up information on some low-cost and effective ways to test for radon.



Avoid exercising outdoors on bad air days. Instead, head to the gym and

work out in a clean, safe environment! A climate-controlled spot with proper ventilation and regularly sanitized surfaces will give you a much more comfortable workout experience.



Talk with your doctor if you are concerned that something in your home, school, or work may be making you sick. Ensure that you no longer have a fever and are not contagious.

 


AVOID EXPOSURE TO OUTDOOR POLLUTION
The air quality outdoors can have a huge impact on lung health as well. Factors such as climate change and natural disasters, such as forest fires, can cause lung issues. Also, if you live in a dense city area that has poor air quality due to traffic, public transportation, or heavy industry such as factories or refineries. Take proper precautions when living in these areas.
PREVENT INFECTION
A cold, as well as other respiratory infections such as COVID-19, can become very serious. There are some things you can do to protect yourself.
Wash your hands often with warm soap and water. Alcohol-based cleaners, such as hand sanitizers, are a good substitute on the go.


Avoid crowds during the flu or cold season.


Proper oral hygiene can help to protect you from the germs in your mouth that can lead to a lung infection. Brush your teeth twice daily and see your dentist twice a year.


Get a flu vaccine every year. Take a moment to speak to your healthcare provider to find out if the pneumonia vaccine is right for you, too.



If you're not feeling well, stay home! Protect the people around you, your loved ones included, by choosing to stay home until you're feeling better.
REGULAR EXERCISE
No matter what age you are, or what your fitness level is, participating in regular exercise is great for your lungs and contributes to your overall prolonged lung health.  
According to national guidelines, all adults should get about 30 minutes of moderate physical exercise at least five days a week. Examples of moderate exercise include walking briskly, recreational biking, gardening, or even vigorous house cleaning. (Try throwing on your favorite playlist to help pass the time and keep you pumped up!)
Aerobic activities and muscle-strengthening activities can also benefit your lungs. Aerobic activities include walking, running, jumping rope or intense cycling. These exercises give both your heart and your lungs the kind of workout that helps strengthen them and keep them functioning efficiently.
Muscle-strengthening activities aren't just good for your body, they are good for your lungs! Activities like weight-lifting or Pilates help to build core strength which improves posture and tones your breathing muscles. 
Breathing exercises can especially strengthen your diaphragm and train your body to breathe more deeply and more effectively.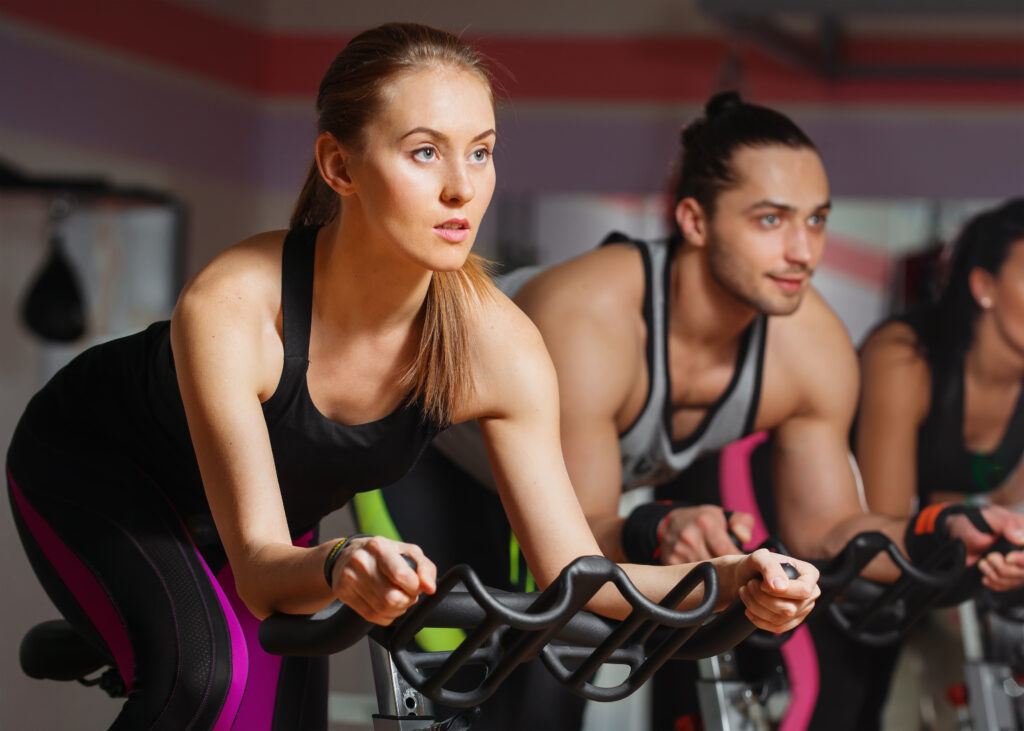 GET SPINNING AT WOODSIDE
National Lung Health Day is October 27th, and we here at Woodside, a KC wellness center, think you should give one of your favorite organs a breath of fresh air by participating in one of our group cycling classes. 
At our Cycling Studio, our group cycling courses are led by a passionate and energetic instructor who is there to help motivate you and keep you moving. Cycling is a great aerobic exercise that can help build up lung strength while having fun and working out in a group setting. 
JOIN TODAY!
If you are not yet a member, don't wait any longer! Our KC wellness center is geared toward being a destination that is focused on fitness, health, wellness and socialization. We want to help give our members the tools they need to live their happiest and healthiest lives! 
To sign up for a membership, head on over to our website to take a look at pricing and get more information about becoming a part of the Woodside family.