5 WAYS TO COMBAT SEASONAL DEPRESSION WITH WOODSIDE AMENITIES
While it is sometimes dubbed the 'winter blues', seasonal affective disorder, or SAD, is something that is very real and impacts millions of Americans each and every year. SAD is what occurs when the days become shorter and the air becomes colder, bringing about feelings of depression, moodiness and sluggishness, leaving you feeling overall not yourself and agitated. It is especially common right after the time change, the sun dipping below the horizon before some of us can even clock out of work for the day.
While different people experience it at varying levels of severity, the sentiment remains that it can be detrimental to our health. Here in the midwest, we are no stranger to blustery nights and substantial accumulations of snow. Apart from packing up and heading south for the winter, there is another solution we have in mind – come in and beat SAD with a membership to Woodside, a KC wellness center dedicated to helping both the body and the mind.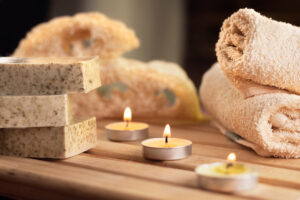 EAT HEALTHY FOODS 
One of the symptoms of SAD is having an affinity to over eat or indulge in carbs – aka, comfort foods. With the holiday seasons on our heels, this is already a concern. While the occasional special treat or busting out a hearty crockpot style soup won't make or break your whole health habit, loading up on sweets and carbs can be detrimental if it becomes routine. 

If you want something good to eat that is still healthy, we recommend stopping by our kitchen! Our executive chef has prepared a seasonal menu that features a variety of dish options, all of which fit our gold standard of quality. Every piece of produce or cut of meat is sourced from local farmers and is served fresh, so you know we are serving you the best. We can even accommodate vegetarian, vegan and gluten-free diets. Don't compromise something delicious to be healthy – get the best of both worlds right here at Woodside!
GET MOVING
During the cold winter months, it is easy to want to stay bundled up indoors, binge-watching our favorite series on our sofa and staying stagnant. However, this can actually be counterproductive to SAD and leave us feeling worse. 
Our solution? Head to the gym! The best time to work out is when you really don't want to. Not only will your body feel better, but you'll feel proud of yourself for getting out and accomplishing a task even when you weren't particularly in the mood. This will help to kick start your endorphins, too. If you hate the cold and your body gets stiff in this kind of weather, staying active can also help keep your heart pumping. 
UTILIZE A PERSONAL TRAINER
If you are someone who has a tough time fighting through the lack of motivation, especially in the winter months, hiring a personal trainer can help go a long way! The trainers at Woodside are experts in helping you achieve your goals, regardless of your fitness level or past experience in the gym.
With a fitness program designed just for you, you will be able to better stay on task and find goals that are attainable and work for your body type. Don't worry, they're not here to yell at you or chastise – in fact, they want to find the motivation style that suits you best and unlock your real potential. If this is something you've considered before, but were on the fence about, now is the time!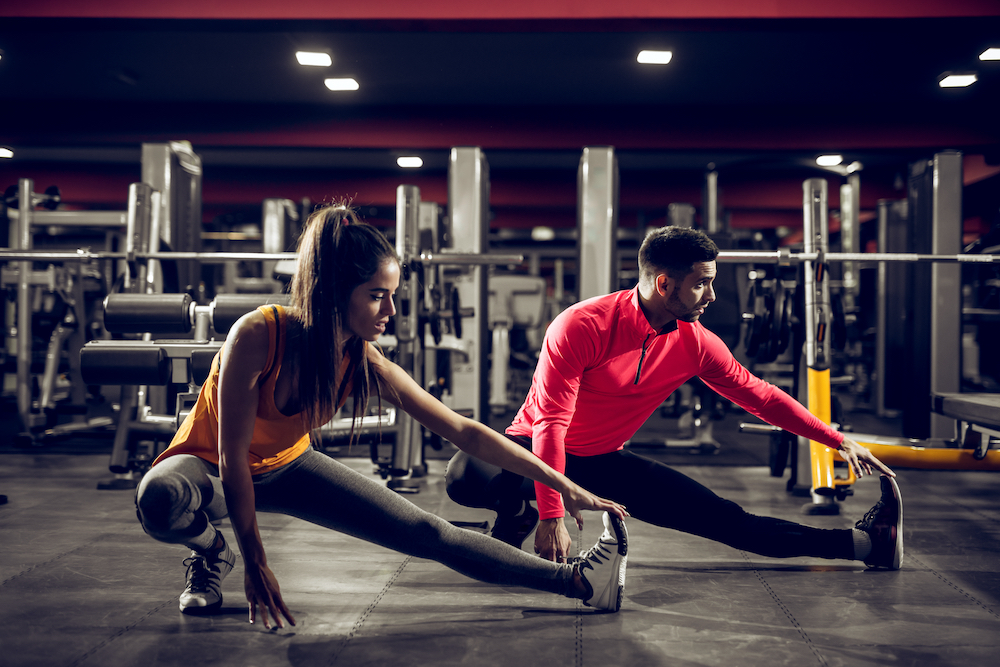 JOIN A GROUP FITNESS CLASS
Working out with a friend or as a part of a class is another way to stay motivated and on top of your game! Not only do you feel like you are a part of a team, you also get the added benefit of socializing with others. Don't let yourself get closed off and away from the world – people need people! Staying connected through group fitness classes can help us feel more involved and held accountable. 
One of the best things about Woodside is that we feature a robust group fitness schedule of over 100 classes each week!. Ranging from yoga to spin class to Pilates, no matter where your interests lie or what you enjoy participating in, we have a course that is perfect for you. So grab a friend and lace up your sneakers – it's time to get moving!
HIT THE SPA
If the holiday season madness has you feeling stressed or down, you are not alone! Many Americans go through the same thing and get wiped out, especially when trying to juggle many different schedules. Cooking, hosting parties and relatives, wrapping presents all while combating the cold can leave just about anyone feeling down.
If this sounds like you, don't worry – treat yourself to a visit to our spa! Our KC wellness center is home to many world class amenities and services. Take a dip in our luxurious, heated indoor pool or enjoy soaking in the hot tub. Sweat away stress in the steam room or sauna! Or, if you are in need of a gift to yourself, opt to book a massage from one of our highly trained massage therapists. Even booking a facial can lift your spirits as well as any of the toxins that might be loitering about just under the surface. No matter how you choose to relax, Woodside is there to help you combat SAD.
JOIN WOODSIDE TODAY
SAD is a very common disorder and we want you to know that you are not alone. If you've felt like you have trudged through winters in the past, and have been dreading this time of year ever since the first leaf changed color and the Halloween decor hit the shelves at the stores, don't lose out on another four or five months ever again.
Join Woodside today and let us help you stay on top of your goals and feeling your best year round! Socialize, connect, keep your body moving: regardless of what you need, we're here to help.