If you have never touched a racquet but would like to try it out or need to get back into the swing of things after a break from the game this clinic is built for you. Adult 101 is built for you to play to learn. Here, you can meet other members, and work your way up through Adult 201, Stroke and Strategy and eventually, compete. We talked with Woodside Tennis Program Coordinator, Ryan Wall, to learn more about what you can expect to learn in Adult 101. Here is what he had to say.
TELL US MORE ABOUT YOU AND YOUR ROLE AT WOODSIDE.
My name is Ryan Wall and I am the Tennis Program Coordinator. I have worked at Woodside for four years starting at the Earthbar and then with the Tennis department for the last three. As the Program Coordinator I oversee all of the Junior Development clinics and lessons as well as coach our Adult 101 through Stroke and Strategy classes but most importantly, I make sure that all of our members are not only getting connected with our Tennis program but staying involved in connected in a way that works for them.
HOW WOULD YOU EXPLAIN ADULT 101 TO A NEW MEMBER?
Adult 101 is the starting point for new tennis players at The Club. Throughout the four week clinic you will learn all the basics so you can get on the court and play doubles or singles. We use low compression tennis balls throughout the clinic to better facilitate learning and to make the class a fun learning environment. Plus, if you are new to Woodside it is a great way to meet new members and get involved in the community. As someone who started playing tennis as an adult, 101 is one of my favorite classes to teach. I love seeing members develop their skills and fall in love with Tennis just like me.
WHAT ARE THE 4 THINGS YOU WILL LEARN IN ADULT 101?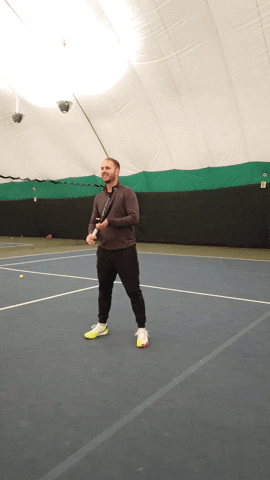 The first week of Adult 101 we cover the basics of how to hold the racquet and swing the racquet. This is called groundstrokes. There are forehand and backhand groundstrokes. We learn how to use both types of strokes including the proper grip and swing mechanics for each shot.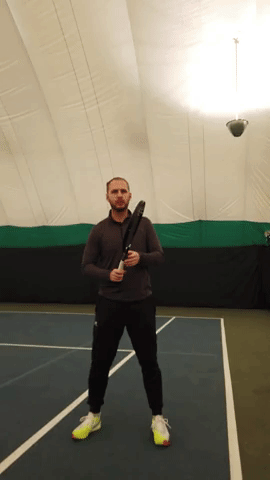 Week two we move into net play and cover the volley and overhead. You will also work on developing the continental grip which is a major component of being a great net player.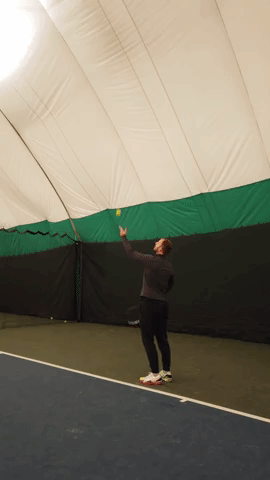 Week three we move into the serve. We work on a bounce serve and overhead serve, only if you feel ready. This is my favorite shot in Tennis and is also the most important shot to master to really excel in the game.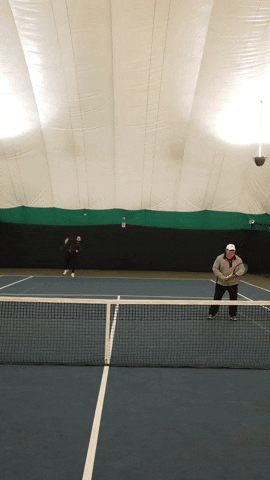 Week four you start playing matches with other players! By now we have all the skills you need to succeed and can start to put everything together to play matches. You will work on scoring/tiebreakers and positioning on the court while playing both doubles and singles.