10 QUICK TIPS TO GET THE MOST OUT OF YOUR CYCLE CLASS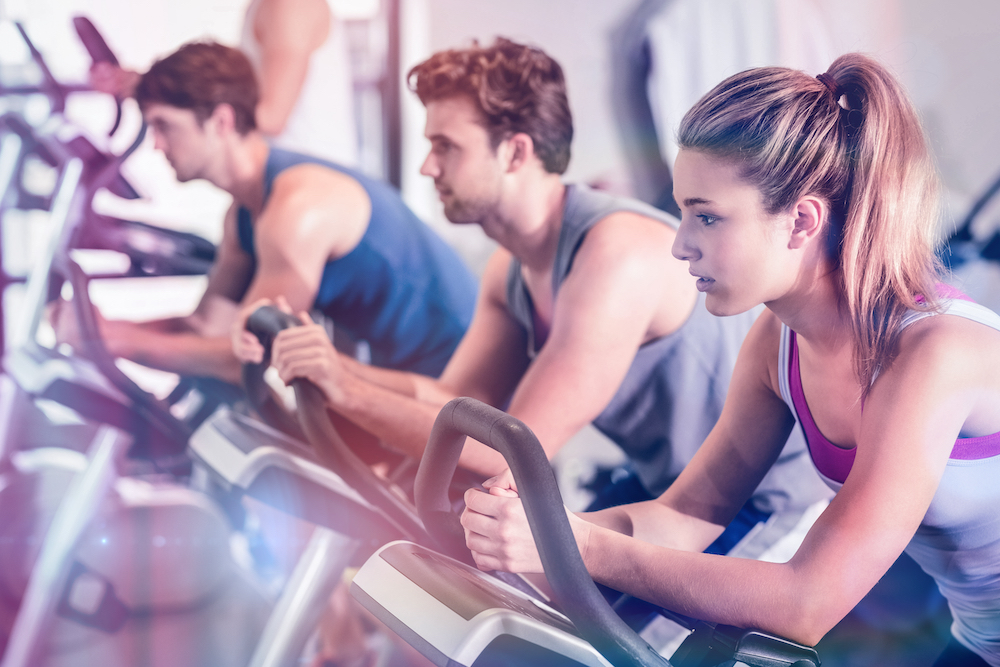 Have you been considering joining a cycle class, but aren't sure how to get started? Or maybe you've attempted going to other workout classes in Kansas City in the past, but you left feeling like it wasn't the best experience. Either way, we understand, and we want you to have a completely different experience here at Woodside. 
Indoor cycling is a very popular choice for group fitness, as it is a lot of fun and is a great way to break a sweat! However, there are a few common mistakes that can happen that you will want to avoid. These tips can help you go the extra mile and shred fat even faster. Keep reading to learn more!
1.) STRETCH PRE-CYCLE

Before you even get up on your bike, it is necessary to do some stretching! Developing a proper stretching routine before each class will help you muscles feel more limber as well as prevent injury. It is important to get your body warm prior to engaging in an intense workout. So take ten minutes to incorporate a few hip swings and toe touches and see the difference it will make!
2.) FIND A BALANCE IN YOUR SNACKS

It's the holiday season, which means you don't have to look very hard to find carbs or a tasty snack. However, establishing a balance between carbs and protein is sure to ignite your workout. Carbs will help provide the energy you need especially during high intensity, fast workouts like cycle class. Protein will help you build muscle and replenish when it's time to get off the bike. 
If you're hungry after your workout, head by our Kitchen and let our Executive Chef whip up something delicious off of our seasonal menu. A salad, a snack, a full meal – either way, you are sure to get something that is nutritious as well as delicious. 
3.) INVEST IN A WATER BOTTLE
Staying properly hydrated before and during workouts is vital. To be more environmentally friendly and to save money, invest in a reusable, washable sports bottle that you can take with you to class each day. They are available in so many styles and colors, so you can even make it a fashion statement. If you have a hard time treating yourself to one, ask your loved ones to gift you a nice water bottle as a holiday present! 
4.) ARRIVE EARLY
If you're rushing into your workout classes at the very last minute, you're coming in ill-prepared. While it's bound to happen from time-to-time thanks to traffic or a meeting that ran a little too long, try your best to show up early. This way, you have adequate time to stretch as well as adjust your bike so that you are comfortable. 
5.) MAKE SURE YOUR SADDLE IS COMFORTABLE
A stationary bike is not one size fits all. You can't just climb on and it works for you. Your height and other preferences are huge factors, and if you feel like you're barely enduring spin class because you're uncomfortable, it is high time you make some adjustments. A key sign is that if your rear moves excessively from side to side while you pedal – if this is the case, lower your bike's seat. 
6.) WATCH YOUR POSTURE
When you are cycling, don't just focus on speed. Instead, also keep an eye on your posture. Make sure your backside is on the widest part of the saddle and hinge at your hips as you reach for the handlebars, keeping a slight bend at your elbows. Also, be sure to maintain an elongated spine and to keep adequate space between your hips and ribcage. Keep your chest open and relax your shoulders, too. If you have questions, be sure to ask your instructor for assistance!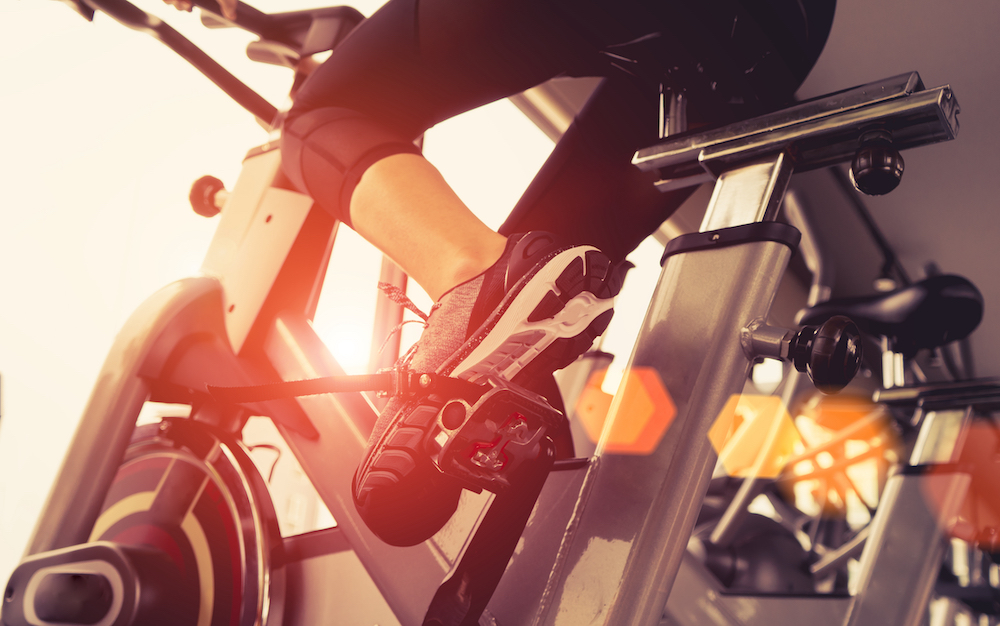 7.) TIGHTEN YOUR MUSCLES
To get better results when you're cycling, tighten your core and your glutes. Keeping these squeezed will increase the burn and engage those muscles with a greater intensity. By moving in a controlled manner, you will be able to create a more challenging workout for yourself. Also, avoid rocking side to side too much to help better strengthen your core. 
8.) ENGAGE IN CORE WORKOUTS (OUTSIDE OF CYCLE CLASS!)
While cycle class is a great workout, it can't be the only type of exercise you engage in. Lifting weights and participating in core exercises outside of cycle class will help you build muscle in other places, engaging the core and targeting new muscle groups. This will build your overall strength and allow you to bring a new fire to your next cycle class.
9.) MASTER YOUR ROTATION
When riding your spin bike, be sure to watch the way you're making your pedal rotations. The proper technique includes pushing forwards and down and then pulling back and up. Throughout the ride, keep your feet flat on the pedals. Avoid pointing your toes when you can, as pointed toes will over-engage your quads. Maintain good engagement of your hamstring and your glutes to master your rotation. 
10.) FIND THE RIGHT RESISTANCE
If your resistance is too high or too low, you're going to miss out on your best possible workout. If the resistance is too high, you are going to fall behind the beat and lose out on the momentum of the course. If it's too low, you're going to be bouncing from side to side, and not feel challenged. If you're in the middle of class and this keeps happening, make adjustments until you can find the right fit for you.
SIGN UP FOR CLASS
With all of that said, you have all the tips you need to have a successful cycle class! We offer the best group workout classes in Kansas City, cycling included. Check out our schedule to see all that we have on our lineup. With one of the most robust calendars in all of the KC area, we guarantee we have something for you. 
So, what are you waiting for? Sign up for a membership with Woodside today and experience an elevated level of fitness.