WOODSIDE IS MORE THAN A GYM
Multiple fitness floors for free-weight, machine or no-weight workouts
100+ weekly group fitness classes spanning strength and conditioning, cardio, yoga and Pilates, cycling and more
Full-time team of personal trainers who are educated in the leading certifications for bio-mechanics and motion health
Indoor and outdoor tennis courts, plus a team of tennis professionals who lead clinics, lessons and leagues
Full-service day spa offering massage therapy, facials and skincare and body treatments
Indoor pool area with heated pool, hot tub, cold plunge and wet and dry saunas
Full-service outdoor adult-only and family-friendly pools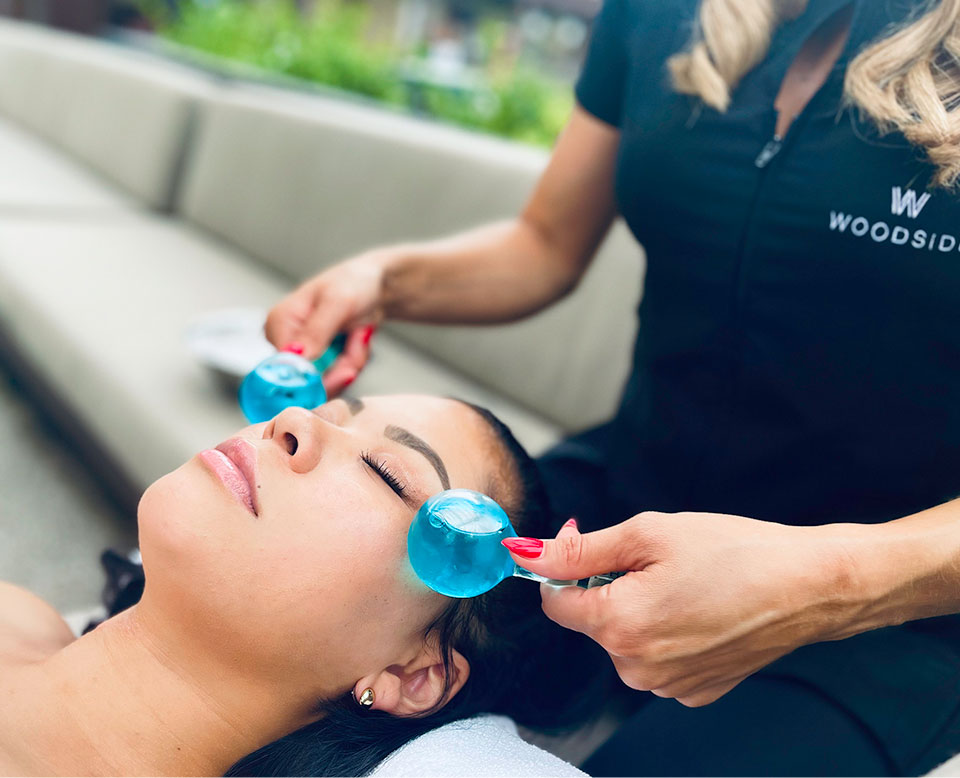 RENOVATIONS COMPLETE SOON
You can look forward to the following, among many other new and exciting additions and upgrades:
Addition of more than 20,000 square feet of indoor fitness facilities, including 11,000 square feet of functional training and free movement turf to be used for new programming of additional free classes and open space where members can use resistance sleds, battle ropes, a crash wall for medicine balls, agility ladders and more.
New strength equipment, including three new top-of-the-line strength equipment brands and approximately 30 additional pieces of resistance equipment.
Expanded Cycle Studio, upgraded with new bikes and an immersive audio-visual experience.
Two Group Fitness Studios, upgraded with new finishes, sound systems, and storage, allowing for increased capacity and an additional 30 or more free classes per month.
New 4,300 square foot Personal Training Center, including eight Personal Training Bays, a shared turf area for free and functional movement and a Keiser Pneumatic Resistance Training system exclusively available to Personal Training clients.
Eight Virtual Fitness Suites allowing members to stream virtual programming from mobile devices to a large screen, with access to all equipment and weights needed to complete a virtual workout.
New offerings like a Stretch Program, Small Group Training and Training Camps.
New Grab + Go area with tables and chairs where members can enjoy freshly prepared and pre-packaged meals, snacks and beverages.
New Club Woodside Retail area where members can purchase branded club merchandise.
Expanded Pilates Studio with new finishes and an improved layout, acoustics and privacy to create a boutique-like experience.
Renovated Spa, with the reception area, waiting lounge and treatment rooms refreshed with new finishes, sound systems and lighting.